Most common Blogging, Search Engine Optimization and User Experience Mistakes to avoid on your blog for better Search Engine Rankings.
As a blogger, you don't need a big head to move ahead. It is only what you have in your head that would take you ahead. Good Blogging, Search Engine Optimisation and Better User experience (UX) for your viewers should continuously be in your head.
Blogging mistakes are normal, multi-dimensional and universal. But with time, we discover our mistakes and learn from them. The following are common blogging, SEO and User Experience mistakes you should avoid as a Blogger…
Too Many Distracting Ads:
I know that you want to make money with Google Adsense and other ads network. However, you should not let ads be more than your content. In fact, too many ads can drop your Google Adsense CPC and RPM.
Even If you're to use popups at all, ensure that it is not more than one. Just try to make your blog user-friendly. People are the reason you are making money with your blog, make it more conducive for them.
Keyword Stuffing:
Blessed are those who think that they can manipulate Google rankings by stuffing keywords for they shall be visited by Google algorithm updates.
Do not repeat keywords just to show that your article is relevant. Keyword stuffing makes people generally hate your blog. To avoid bad user experience and black hat SEO, optimise your keywords and content.
Don't look for easy and quick ways to rank high on Google. The best SEO practice is the white hat SEO. I have touched everything about OnPage SEO and quality content.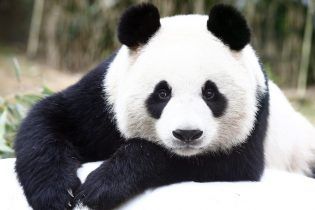 Using H1-Tag In Content:
The use of heading tags is very important in any article. Apart from the fact that headings make your articles easier to read, they are also ranking signals.
Now, you should avoid the use of the h1 heading tag in your content. Your post title is already in H1. Therefore, start with h2 or h3 headings while creating content. You may also checkout how to use heading tags properly.
Headings are ranking and relevance signal
Not Requesting Indexing:
After a serious update, you should re-submit your blog to Google and other search engines. This will enable Google bots to crawl and index the URLs they have not crawled before.
In addition, it is a good practice to fetch and request indexing for your new posts (if your blog experiences very slow indexing). This will enable them to appear on Google immediately. See more about fetching, crawling and indexing here.
Opening Internal Links In New Tab:
Generally, I feel opening internal links in new tab offers bad user experience. Since you are still referring the visitor to your blog, why force them to read the article in a New Tab?
Don't set your internal links to open in new tab. If the reader wishes to open the link in a new tab, it is left for him or her to right-click and then choose to read the article later in a new tab or window.
Not Adding Rel="Nofollow" To External Sitewide Links:
External sitewide links do have a negative impact on SEO. Your best bet is to add the nofollow tag to your advertisement links and other sitewide external links to avoid spam issues. In this case, the link would generally not be followed by robots.
Now, you may be wondering how to add nofollow attribute. It is very easy… Just add the nofollow in the href tag. E.g <a rel="nofollow"  href="https://blogname.com/the-article-url/">Link Text</a>
Too Many External Links:
Referring to other sites in your article is a very good SEO practice. However, you should limit the number of external links. You can't afford to be directing fans out of your blog every time.
I actually read from somewhere (don't ask me where) that your domain or page authority would decrease when your external links are more than your backlinks. This would mean a lower ranking for you.
Not Building Internal Links:
Internal links help to boost user experience and engagement. Linking to relevant articles in your blog is a good way to reduce bounce rate in Google Analytics.
Internal linking send strong signal to Google that your article is very relevant. With good internal linking, your ranking will never remain the same.
Copying And Pasting Content:
I know some persons have already copied this post to their blog without reading. Here at flashlearners.com, I discourage plagiarism.
It is only in Nigeria that you would find bloggers who will copy your full blog and paste it in their domain. It is a shame if you don't have unique articles in your blog.
Copying and modifying school news plus jobs requirements is very understandable. This is because you don't have to create unique content for that. See how to report those who continuously copy here.
Writing Shallow Content:
This is time to write articles that will solve the problem of readers. Don't write blog titles that you can not defend.
Don't write posts on how to graduate with first-class when the highest GPA you have ever got is 1.5 on a scale of 5.0. If you cannot do research, then write content based on what you are very good at.
Not Posting Frequently:
Unless most of the posts in your blog are evergreen, you need to continually update your blog with fresh articles.
The beauty of posting frequently is that people will always check to see your new posts. With this, your direct visits would increase in Google Analytics.
Bad Grammar:
It is normal to make mistakes in your articles. However, if your command of the English language is very poor, ask persons around to help you proofread your articles before publications. You can also use the Grammarly Extension to avoid mistakes.
If I may ask, how do you feel when some bloggers write like those in primary school?
Very Long Paragraphs:
The shorter your paragraphs, the easier your posts would be to digest. Long paragraphs would scare your readers.
No matter how long your article may be, try to make your paragraphs short for better user experience.
Example, you would not notice that this article is more than one thousand words because of my use of h-tags and short paragraphs.
Slow Loading Pages:
Page speed is one of Google's ranking signal. People are very likely to leave your blog if it takes too long to load. Try to optimise your blog for speed.
There are so many other mistakes to avoid as a blogger. Follow my blogging series to be up to date.
Learn Blogging SO3E4: Blogging, SEO And UX Mistakes to Avoid this year. Feel free to ask me any question using the comment box and don't fail to share this tutorial with friends. Sharing Is Caring!
---
Read: Complete season one of my blogging series
Read: Amazing season two of my blogging series
S03E1: How to remove strange characters in your blog
SO3E2: How to upload Apk files to WordPress library
SO3E2: Write long and interesting posts
RECOMMENDED: Latest on the series
---