How I Am Reporting Bloggers Who Have Been Copying My Content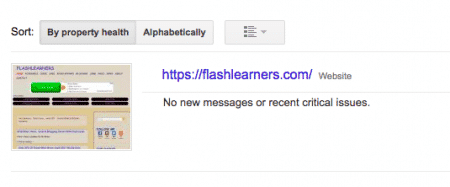 If you have ever sit you ass down to create content for days, you would understand how painful it is for your content to spread across the web without your permission.
In the world of blogging, there are bloggers and as well "copy bloggers". Bloggers spend hours to write posts that add value while copy bloggers spend seconds to copy the posts.
Since I started flashlearners, I have noticed a whole lot of bloggers copy my content back to back. I actually taught they would change until I began to see replica of my blog across the internet.
Read: How to create your content and stop stealing
Many bloggers just wait for you to create content while they copy. The most annoying thing is that they would copy the content to their blog and share it on nairaland and other forums, thereby getting traffic from the articles. Some even outranked original owners of the post in Search engines.
The good news is that you can shut down any blog copying your posts from existence. There are many ways to report stolen content; however I will list three of them and fully explain the one you should try first.
I would advice you report them only when they copy more than three posts word-for-word from your blog, not linking back and are getting traffic from it.

I have three pains:

Copying more than 10 posts word for word from one blog
Removing the internal and external links that makes the post user friendly.
Taking full credit for the post.
Ways To Report Content Theft
DMCA Take Down
Hosting Take Down
Google Webmaster Copyright Removal Notice.
The first two method can take down the person's blog. The person you reported would lose traffic and have to start over. This is the next step I would take when am done with number three and any stupid blogger is still found wanting.
Webmaster Copyright Removal
1. Visit the Google webmaster copyright removal page using this link.
2. Enter your contact information when the page loads.
3. Under "Identify and describe the copyrighted work", copy any paragraph from your post that matches with the copied content.
4. Where can we see an authorized example of the work?:
Provide URL(s) where an example of the copyrighted work can be viewed. This will be used by our team to verify that the work appears on the pages you are asking us to remove.
5. Location of infringing material: *
Provide the URL(s) of the allegedly infringing material that you are asking us to remove.
6. Under the sworn statement, tick the three check boxes.
7. Enter your date and name as signature.
8. Fill the captcha.
9. Click on Submit
10. Done.
That all…. You have successfully reported the url to Google and the copier will be dealt with. Nigerian Bloggers can copy for Africa sha.
See Also: How to do Onpage SEO for your blog
RECOMMENDED
WHAT ELSE DO YOU WANT?
Latest posts by Isaac Inegbenehi
(see all)