Learn Blogging SO3E7: How to Boost SEO In 30 Minutes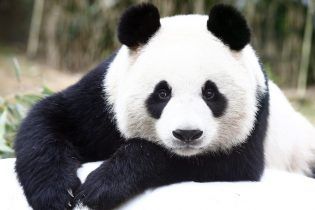 Welcome to another episode of Learn Blogging and SEO with Flash Isaac. In the last episode, I did justice to the best banks for bloggers in Nigeria to receive Google Adsense Payments.
A question was asked a few years ago, is SEO DEAD? The truth of the matter is that SEO is still kicking. However, there have been too many Algorithm Updates and they have changed SEO practice overtime.
Get Jamb CBT App 2021

» Over 16,000 Jamb Questions Offline
» Competition To Win N30,000
» All Jamb Literature Novels
» Jamb English Novel "The Life Changer"
» Free Video Classes For All Topics


SEO is currently changing at the speed of light. What you knew about SEO in the past may not help you boost SEO in the present. You need to keep yourself updated with the changing SEO Trend…
Remember, it is what you have in your head that takes you ahead.
Recommended: OnPage SEO strategies
To make this article very simple for you to digest, I shall break down this tutorial into:
The State of SEO and
How to Boost SEO in 30 Minutes.
Now, take a glass of chilled water and let's begin the journey.
State Of SEO IN Nigeria
Google changes its own algorithm up to 600 times yearly. It has also been confirmed that Google releases at least one change daily. If you want organic traffic to your blog, then you have no option but to adapt.
There is currently a war for those who practice black hat SEO. Google is currently working hard to fight sites with low-quality backlinks and keyword stuffing by releasing different Algorithm updates. You may want to see more about Google Algorithm updates and how it affects your blog.
Today's SEO: The following are changes pumped out by Google and that you must adapt to:
Mobile PageSpeed Update.
Change in Search results.
Yearly algorithm updates.
HTTPS Update.
Quality Content
 Reduced link graph.
The present state of SEO is summarised under the six headings above (Which are Mobile speed, change in search behaviour, yearly updates, https factor, content and link graph).
Mobile page speed and https are now major ranking signals. Google has also changed how search results look over time. Let me take you to the simple steps to boost your SEO in just 30 minutes.
5 Steps To Boost Your SEO In 3o Minutes
Make your site mobile responsive (Simple Design)
Create fresh and quality content
Update old posts that are still relevant
Make your blog load faster.
Pay attention to local SEO.
Cure broken links and duplicate contents.
Don't link to sites you don't trust
Incorporate your competitor's easiest keywords.
Cover only topics you're very good at.
See Also: Crawling, indexing, rendering and ranking
Learn Blogging SO3E7: Boost Your SEO In 30 Minutes. That's all I have for you today. Let me know how you feel via the comment box below and don't fail to share this post with your Blogger Friends using the share buttons.
---
S03E1: How to remove strange characters in your blog
SO3E2: How to upload Apk files to WordPress library
SO3E2: Write long and interesting posts
SO3E3: Common mistakes to avoid in blogging
SO3E5: How to cure 404 error in blogging 
SO3E6: best banks for bloggers
See Also: Latest on the blogging series
---
FREE VIDEO TUTORIALS

SUBJECTS: Learn Maths, English, Chemistry, Physics And Social Science Subjects.



EXAMS: 

Prepare For African Exams, International Exams And Scholarships.


RECOMMENDED
WHAT ELSE DO YOU WANT?
Latest posts by Isaac Inegbenehi
(see all)