Jamb Series Part 13: Hours To Read A Day For Jamb 2021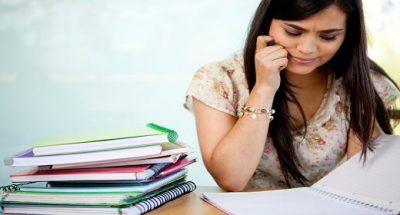 Welcome to another episode of my Jamb series. Here at flashlearners today, I shall be gisting on how many hours you need to read a day for Jamb 2021. And like you already know, it is what you have in your head that takes you ahead.
For average Jamb candidates, they study when they like and stop reading immediately they are tired or lose interest. If you are in that category, it is time to leave the wavy level and progress to a stable mode. It is time to have a target and stick to it.
Having a strong reading plan helps you focus on and achieve your desired goal. Beginning from today, have plans on how many hours you must study daily. Not just having plans, ensure to stick to your plans. Flashlearners.com students are known for their passion for studies.
Now, if you ask me the question, how many hours should someone study daily to pass Jamb? I will break down my answers into months and weeks.
How many hours you should study a day for Jamb depends on how close the examination is. The following reading plan will guide you:
A. When it is 6 months To Jamb: Read for at least one hour every day.
B. When it is 5 Months To Jamb: Read for at least 2 hours daily.
C. When it is 4 Months To Jamb: Jark your book at least four hours daily.
D. When it is 3 Months To Jamb: Study for at least five hours a day.
E. When it is 2 Months To Jamb: Always exceed 8 hours of daily study.
F. When it is 1 Month To Jamb: Study for at least 6 hours a day.
G. When it is 2 Weeks To Jamb: Study for more than 10 hours a day.
H. When it is 1 Week To Jamb: Revise for at least 10 hours daily.
Do you think it is impossible to stick to the hours above? It is very possible. I did more than that. So many other persons have exceeded those hours. You need to study like your life depends on it. You may want to click here for how to study for long hours without losing concentration.
Hope you found this guide helpful? Free free to share with friends and don't fail to comment below.
Question for You: How many hours should you study/revise a day to Jamb?
---
Other Episodes On The Series:
pt 1: What to know about Jamb
pt 2: How a dullard can pass Jamb
pt 3: Best time to read for Jamb

pt 4: Writing Jamb without knowing computer
pt 5: Jamb questions and answers

pt 6: Make jamb in one sitting
pt 7: Materials you need to prepare well
t 8: Jamb subjects to register

pt 9: Reasons to jot down facts
pt 10: How to jot when reading
pt 11: Physics electromagnetic induction
pt 12: Read & Understand Past Questions

> See latest post on my Jamb series.
---
RECOMMENDED
WHAT ELSE DO YOU WANT?
Latest posts by Isaac Inegbenehi
(see all)