How To Start Reading For Waec & Jamb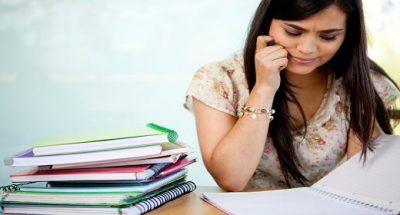 A common question most Waec and Jamb candidates ask is, how do I start reading for Waec/Jamb? It's normal to ask where to start reading from when it's been long since you stopped reading.
Every year, we do have four categories of persons sitting for Waec and Jamb. The first set of persons are those writing the examinations for the very first time. So, they have very little knowledge about how things work.
Get WAEC App For 2021

» Over 28,000 Waec Questions Offline
» Waec Competition To Win N30,000
» Waec Literature Novels And Questions
» Free SSCE Videos For All Topics


The second set of persons who will sit for Waec or Jamb 2021 are those who stopped reading immediately they were denied admission in the previous years. This set of persons have lost motivation to read.
The third class of humans who will sit for 2021 examinations are those who dropped out years ago but still want to further.
Finally, we have the fourth set of persons. This table belong to those who have already been admitted. They were offered courses they don't like (Maybe then got Native doctor instead of Medicine, etc) and as a result, want to re-write Jamb to get their desired course.
Note: If you are a parent who wishes to go back to school,  I have a separate article for you. You may click here now for how to write Waec and Jamb 2021 to further your education as a mom or dad.
To begin with, there is a sharp similarity between the four category of persons specified above; it has been long they opened a book related to Jamb or Waec.
One thing about reading is that when you leave "book" for two months, it will leave you for six months. This obeys the law of Inertia which states that a body will continue in its state of rest unless disturbed.
What does the law above imply? Your brain will continue to be away from book unless it is used to it. After forcing yourself to read for a very long time, you will notice that the spirit of reading is entering you gradually.
In essence, to start reading for Waec and Jamb, you need something to activate the spirit of reading for Jamb that you have already ruined.
Read Also: Top benefits of good thinking
A question comes to mind, how do I start enjoying Waec and Jamb topics again after a very long time? You don't need to panic because I am (and will always be) here for you.
Steps To Start Preparing For Waec And Jamb 2021
Are you ready for the steps required to start reading for Waec and Jamb 2021? If yes, then see them below…
1. Start Gathering Materials:
Getting the required materials is the first step you need to start preparing for Waec or Jamb 2021. The essential materials you need are:
Textbooks
Jotter
Chair and Table
Calculator (If necessary)
Time
Notebooks
Pen
 You may want to click here for more details on the materials you need to start preparing for Waec and Jamb 2021/2022.
2. Get Your Brain Ready:
Your attention has been on other issues, it is time for you to draw your attention back to Waec and Jamb. Take away every form of distractions or shame due to the fact that you out to have been in school by now.
Remember, what takes your attention will also take your direction.
3. Start Reading For Jamb And Waec 2021:
This is the most important part of the article. It is the point we have been beating about the bush to reach. Without wasting further time, here is how to kick-start your reading.
Start with the subject you love or used to love very much.
Open to the topic you used to love very much in the subject
Go through it over and over again
Move to another topic you love in the same subject
Open a Flashlearners app and try attempting questions related to the topics.
Continue doing that until you interest in reading continues to revive.
Let me break it down further. If you love Biology very much, start reading biology. If Reproduction used to be part you loved most in biology, start with it and then solve questions under reproduction. Then move to other biology topics you love.
Doing this in Biology will spark up your interesting in reading. With time, your reading appetite will activate to start reading other subjects. Everywhere stew!
You may also find the articles below helpful:
Did you find this very helpful? if yes, then share with others via the share buttons and don't fail to drop your comment.
FREE VIDEO TUTORIALS

SUBJECTS: Learn Maths, English, Chemistry, Physics And Social Science Subjects.



EXAMS: 

Prepare For African Exams, International Exams And Scholarships.


RECOMMENDED
WHAT ELSE DO YOU WANT?
Latest posts by Isaac Inegbenehi
(see all)