Will Jamb Use NIN For Jamb 2021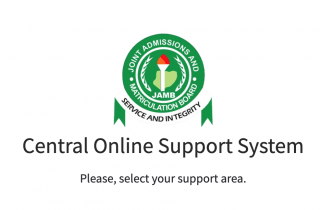 Jamb first announced use of National Identification Number (NIN) for Jamb 2020 registration. NIN was then suspended a few days after Jamb Registration began for 2020.
This was because Candidates didn't have enough time to Enrol for NIN. Various NIN enrolment centres were congested and no hope that everyone will be able to Enrol before the Jamb deadline. Now, will Jamb use NIN for Jamb 2021? Yes
Get Jamb CBT App 2021

» Over 16,000 Jamb Questions Offline
» Competition To Win N30,000
» All Jamb Literature Novels
» Jamb English Novel "The Life Changer"
» Free Video Classes For All Topics


NIN is needed for Jamb 2021 Registration for both UTME and Direct Entry.
Jamb will use National Identification Number (NIN) as criteria for Jamb UTME and Direct Entry Registration come 2021. Enforcing NIN for 2021 Jamb won't be a news anymore. Many parents and candidates are already aware that NIN for Jamb 2021 is possible.
There are five reason Jamb will use NIN for 2021 Jamb registration:
There is enough time for Registration
NIN will make Jamb registration easy
It will solve some Jamb registration issues.
It will reduce impersonation
It is right for everyone to have NIN
Enough Time for NIN Registration
The Federal Government announced use of NIN for sim registration last year, there is enough time and enough awareness.
Jamb candidates won't have an excuse not to register and the Nigerian senate won't be able to interfere on the issue anymore. Jamb will use NIN for this year Jamb because there is enough time for registration.
NIN will make 2021 Jamb Registration easy
The National Identification Number will make registration for Jamb very easy. Most of your details will already be in the NIMC database. What Jamb just needs is to pull out your details and you are done with registration. You don't need to fill your details or send your full names to register Jamb Profile.
NIN Will Solve Some Jamb Registration Issues
When creating Jamb profile normally, you need to send your names to 55019. Most candidates make mistakes in spelling and arrangement of their names. With NIN, you won't have to make that mistake anymore. All you need is to send your NIN to 55019.
Apart from mistakes in Names, other mistakes in Local government area, date of birth and age will be eliminated if Jamb starts using NIN.
NIN will reduce impersonation and it is good for every citizen of Nigeria to have their National Identification Number.
Why You Should Get NIN Now
Apart from Using NIN for Jamb registration, there are many things that will require you to enrol for NIN. A big example of such is undergraduate scholarships when you finally gain admission.
Every student wants as many scholarship opportunities while in school. Now, you need to supply your NIN to be able to register with Scholastica and other scholarship bodies in Nigeria. If you have NIN now, you won't be rushing to Enrol.
In addition, you need the NIN slip to resolve issues at the bank. You even need it to apply for certain stuff outside bank and scholarship. NIN is your means of identification. The good news is that it doesn't expire. Therefore, you will never have any regret getting your NIN slip now.
Finally, I recommend that you get your National Identification Number as soon as possible. What if Jamb insists on using it in 2021 Jamb? You want to wait till that time before you start running up and down and sleeping in the queue?
FREE VIDEO TUTORIALS

SUBJECTS: Learn Maths, English, Chemistry, Physics And Social Science Subjects.



EXAMS: 

Prepare For African Exams, International Exams And Scholarships.


RECOMMENDED
WHAT ELSE DO YOU WANT?
Latest posts by Isaac Inegbenehi
(see all)