How To Pass Waec GCE 2020 Once And For All | No WAEC GCE Expo Or Runs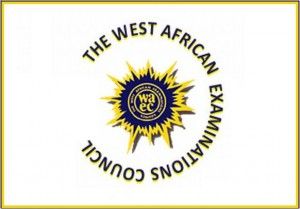 If you have ever wondered how possible it is to pass WAEC GCE 2020 without runs or gce expo, then it is time to ask candidates who wrote May/June waec about Flashlearners. I gave them a complete guide on how to pass waec and that's what I will replicate in this article.
Few weeks ago, I wrote an article about how to pass waec once and for all. Now, you may be wondering, what is the difference between how to pass normal waec and how to pass waec gce? This is a very good question. The difference is that I have used the keyword "WAEC GCE" here so you will know that I have you in mind and this article goes directly and specially to you.
Now back to the question of the day, "is it possible to pass GCE WAEC genuinely?" What do you think? To me, it is very possible and not a new thing.
Now, something comes to your mind, "the GCE exams are very close and I am not fully prepared, so how do I perform well?" The truth is that you can change time if only you are ready to move at the "speed of light".
It doesn't matter the hot topics and syllabus for Waec Gce that you have not covered, what matters is that you can still cover a whole lot.
If you are a waec gce 2020 candidate and you are sure that "many As" can still be your portion this year, then let's go through these steps to success in Waec gce 2020 together. These secrets to genuine success is the only perfect and confirmed waec gce expo that you need right now.
Steps To Pass Waec Gce 2020
1. Forget About What You Have Not Read:
It is normal to have the feeling that you have not read enough. As a matter of fact, you will always have one or two topics left uncovered. Therefore, don't let the fear of what you have not read to weigh you down.
-Bring out your Waec gce syllabus and check out the hot topics you are yet to cover. -Bring out your notebook and jot the topics to be covered down.  Begin to plan how to finish them as soon as possible.
2. Don't Follow The Crowd:
When I talk about the crowd, I mean the general saying that "you cannot pass waec gce on your own". Having such mindset alone can prepare you for correct failure.
Like I always say, it is either you succeed or you suck seeds and it is what you have in your head that takes you ahead. Failure begins with mindset. Have the believe that you cannot just fail.
If my article on how to prepare for waec and Jamb in two weeks could make someone who had not opened the subject before to pass, common! you have more than two weeks. Your success is sure.
3. Prioritize Your Time:
Time is not a handset but an asset. It is one of the greatest asset given to man equally. What you do with time determines your level of success in Waec gce 2020.
Mange your time well so as to pass waec gce 2020/2020. Do the needful and take away even minor distractions.
Anyone that brings topics not related to waec gce this period is not your friend. Break out from unprofitable relationships or friends for now; you can decided to go back after getting "As" in your Waec gce 2020 result.
4. Note The Difficult Subjects Or Topics:
In every exam or class, there is "this topic" that gives issues. I know you have one or two subjects you are already afraid of in the upcoming Waec gce examination.
If you don't face them now, they will face you later. The earlier you begin to face the strong subjects, the better for you.
For many, it is Mathematics or other calculation subjects while others hate theory topics. In anyway, I have written two articles that will help you out. See them…
5. Use Waec Past Questions For Your GCE 2020:
Past questions are what I always advise candidates for any examination to digest. The number of past questions you tackle determines the number of future questions that you can attempt.
Waec repeats past questions and it is certain that they will repeat past questions in this year's waec gce.
Even if past questions are not repeated, yet it gives you exposure to how waec exams look like and how to answer the questions effectively.
Read: How to pass waec gce with past questions.
6. Test Yourself Once In A While:
Yes! always test whether you are prepared for your waec gce. The good news is that you will benefit much from my online examination platform. Use it to test yourself. It will be fully packed for next year's waec gce.
You may be wondering, how do I test myself? By picking a particular year in waec past question and answering all the questions as if you were live WAEC GCE Examination.
7. Increase Your Reading Time:
Effective reading is also a function of time. To pass waec gce, you must be ready to triple your study time. Learn how to study for long hours with full concentration.
If you were studying for 2 hours, it is time to increase it to 6 hours and so on. Spend quality time so as to get a quality result.
The best place to study? Study at where produces the desired result for you. Get the recommended textbooks for your waec gce and digest them carefully.
Read Now: How to study for long hours without losing concentration.
8. Read Effectivey For Your Waec Gce:
Reading is very easy; anybody can do that. What is difficult is understanding and being able to remember what you have read.
If I may ask, what can you still remember from what you read last week? If you are having any challenge in reading for your exam, go through the articles below.
See: How to remember 90% of everything you study.
See Also: The best way to read so as to understand.
9. Work On Your Speed:
Speed is one of the greatest need in today's examination. You don't have time. Be ready to work on your thinking, problem-solving and accuracy skills so as to get the best grades. I won't dwell much on this… I have already treated it in this my article on how to answer exam questions with the speed of light.
10. Set Targets For Your Examination:
Dreams and target are what give drive towards success. Have positive dreams and target towards your exams. If you don't pass now, you will come back and write it again. Putting all your effort this time is worth it.
Set Two Goals For Your Waec GCE:
Short Term Goals: Say things like, "I will study how to answer comprehension passages this afternoon, then at night I will revise statistics". Breaking your reading down will help you cover a whole lot within a short while.
Long Term Targets: Say things like, "I will score at least 6 As…..". With this mare confession, you will not want to settle for less.
CONCLUSION: It doesn't matter whether this is your first, second or third waec gce exam. What matters is that you have a golden opportunity to pass waec gce 2020. It's either you make up your mind to pass now or prepare to come back later. Keep pressing forward and keep visiting Flashlearners for hot academic guide. I wish you the best waec gce result… You will pass waec gce…
See Also: Five persons you must meet to pass
RECOMMENDED
WHAT ELSE DO YOU WANT?
Latest posts by Isaac Inegbenehi
(see all)