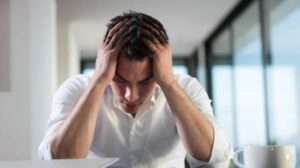 Why do students fail exams? School exams are part of our lives as students. No matter what we think, we don't have a choice than passing the required exams.
When you give so much in acquiring knowledge. From enrolling for a course to studying hard. From paying fees to meeting school necessities. One cannot help but seek ways to avoid failing.
Studying life is not very easy. It requires our best, this is why when students fail exams, it doesn't go down well it anyone. Our parents, sponsors, and friends will try to advise us to study well to pass any exam, especially entry exams, IELTS, and others to get to the next course of life.
Students fail exams and sometimes good students do too for several reasons. I will identify these reasons in this article, and how to avoid failing an exam.
What's Bad If Students Fail Exams?
As I mentioned earlier, it doesn't go down well with anyone but as we all know failure is inevitable. If students fail exams is not the end of the world.
We all have failed at different points in life, so failing an exam doesn't mean a student is not knowledgeable or will not be successful in life.
If a student cannot get better at his studies and doesn't want to struggle through school. He or she can do something else outside schooling. Schooling is not everything about education but that doesn't mean you shouldn't go to school.
Education is beyond the four walls of a college or higher institution. If you love to bag more degrees, it's ok, what is important is to be relevant and achieve greatness in your life.
What Is An Exam?
An exam according to Collins English Dictionary is a formal test that you take to show your knowledge or ability in a particular subject or to obtain a qualification.
The idea of examinations is to examine students' progress on a particular subject.
It is a good thing to anticipate exams when you understand the benefits and see them as a means of moving to the next level.
Is Exam A True Test Of Students' Ability?
When a good student fails an exam, you can begin to imagine why it happens. What could be the problem? Some people believe exam results are not a true test of a student's ability.
They might have a point but exams are usually done for assessment. Without examination, students cannot be assigned grades and there will be no feedback for the course of study.
The Benefits of Exams
ResearchGate, in their psychology of learning and motivation, identified the benefits of testing students in such cases as examinations taken in school. The following is what the authors: Henry Roediger, Adam L Putnam, and Megan A. Sumeracki revealed
Retrieval aids later retention.
Identifies gaps in knowledge.
Better organization of knowledge.
Improves metacognitive monitoring.
Provides feedback to instructors.
Encourages students to study.
Causes students to learn more from the next study/lecture.
Improves transfer of knowledge to new contexts.
Facilitates retrieval of knowledge that was not tested.
Prevents interference from prior materials when learning new material.
The Four Common Reasons Students Fail Exams
1. Poor Preparation
Poor preparation results in poor performance. There is so much between poor preparation and why students fail exams. This is because the better you prepare for an exam, the luckier the results will appear.
You can have other things taking your time, but to get good results, plan your time to prepare for any exam that matters. It is only for a short time, as you can always go back to do other things.
Identifying what study pattern works for you will help your preparation for the exam. There are different study patterns including group study, midnight reading, attending to past questions, reading materials immediately after the lecture, verbalizing, and others.
What is vital, is to be prepared to provide the answers whichever way you find the exams when it's time.
Recommended: Prepare For Jamb 2023 In Two Weeks
2. Poor Exam Technique
One common reason students fail exams is due to what is called poor exam technique. Exams most times is not about reading and writing. You must also be smart in interpreting the question for essay questions and adhere to instructions for calculations.
There is a logic superprof recommends for answering exam questions. It is called www. It's an acronym for watch, weigh and write. Mastering how to answer exam questions can reduce failure to the barest minimum.
Recommended: 10 Study Tips To Boost Your GPA
12 Tips To Overcome Inner Distractions While Studying
8 Tips To Becoming A Successful Student In 2023
3. Poor Reading Habits
Readers are leaders even at examinations. You don't expect to be a poor reader and know a lot of things Readers are widely learned. They go as far as researching, asking questions, exploring, and making demands of knowledge.
So when a student is a good reader, he or she may not necessarily fail, instead might score low base on poor preparation.
The reason some students fail exams woefully under normal circumstances is a lack of interest in reading and studying before and during examinations.
Recommended: 20 Things To Do When You Don't Feel Like Reading
4. Poor Attitude Towards Exams
A wise man said attitude is everything. The attitude you put is important as you prepare for exams. Once you start feeling tense and allowing anxiety to fill your body, you won't feel relaxed and it may lead to poor results or outright failure.
Here is an outline that will help you maintain a good attitude during exams
Get over the anxiety. You can breathe in and out, rub your fists on your palms, talk to yourself, and make positive affirmations.
Eat healthily, especially food that boosts memory, and wellness, and improves blood circulation
Don't skip the necessary sleep. The body needs rest, when it breaks down, it leads to ill health.
Always arrange your things the night before when you have a morning paper. It helps you manage time and stay calm instead of hasting around and getting worked up before exams.
Get to the exam hall early enough. Late arrival may affect sitting positions, exam materials, and time factors.
These are the common reasons why students fail exams. You can share your views using the comment box.