The Life Changer by Khadija Abubakar Jalli is Jamb Use of English Compulsory Novel for UTME 2023. The New Jamb UTME Novel is a Story written by Khadija Abubakar Jalli.
You may be wondering, how do I get the New Jamb Novel; The Life Changer? It is available in Jamb CBT Centres. You will be given a copy of The Life Changer after Jamb Registration. You may also download the UTME Novel PDF.
The Life Changer and Likely Questions will be available in Flashlearners Jamb App. This Novel is compulsory for Science, Art and Commercial students. It is also compulsory irrespective of the course you are going for.
You will have a solid background of the book, a mind-blowing summary and the complete Seven Chapters in Jamb Life Changer.
It is no longer news that many persons who have register Jamb at various CBT Centres don't get the Recommended Novel for Jamb Use of English Immediately.
Flashlearners Jamb CBT is the best software for you to blast Jamb. Apart from Jamb Recommended Novel, The Flashlearners Jamb CBT app has many more features that will help you blast Jamb once and for all.
Below are some of the amazing features of the Flashlearners Jamb Application:
Over 16,000 Questions Offline with detailed explanations.
Practice By Topics – You can choose any topic you would want to practice instead of reading everything.
Practice one or more subjects at once – you can practice all four subjects at a time.
Jamb Life Changer – revise the recommended literature with over 350 likely questions
Voice (Text-To-Speech) – you can listen to questions and explanations in an interesting way.
Many more extraordinary features…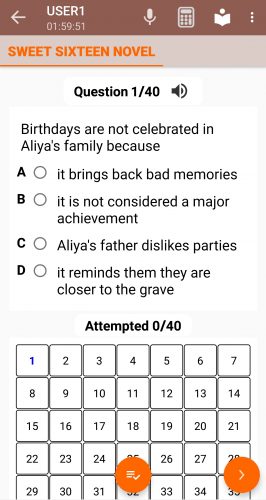 You may want to see the complete amazing features of Flashlearners app.
Hope you found this helpful? Feel free to share with friends who are searching for how to get Jamb Novel for free or where to buy the New Jamb Life Novel.
You may want to ask, is Life Changer in Flashlearners app better than Jamb Changer PDF & Hardcopy? Yes, it is far better. Just test and see. Do you have more question? Feel free to ask below…