30 Proven Tips To Get Google AdSense Account Approved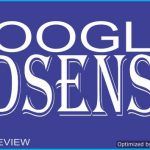 Google AdSense Account approval is what Ads more sense to your blog or website. In my article on how to pass Google Adsense second review process, I emphasized that the dream of every webmaster is to get Google Adsense account approved. In the long run, only a few actually gets Google Adsense approved.
With every passing day, Adsense introduces strict rules and requirements. This makes it more difficult to get Google adsense account approval. In fact, statistics shows that Google Adsense only accepts approximately 3 accounts out of over 1000 applications they receive daily.
The truth of the matter is that, " No matter the economy of the jungle, the lion can never eat grass". All you need is the following 30 steps to get Google Adsense account approved easily. The tips are arranged in no particular order…
30 Commandments To Get Google AdSense Account Approved
Know what Google Adsense really is and why you want to apply.
Create a webmaster account and submit your site to google properly (You may want to submit to Bing as well).
Ensure your blog design is simple and easy to navigate.
Check your contents for possible plagiarism.
You need enough text in all your pages to solve the problem of insufficient content.
Remove third party ads or programs from your site.
Add important pages such as about, contact, privacy policy and terms of use. Make sure your about page shows the name you used when creating the Google adsense account.
Try to get a custom domain name rather than using free blogging platforms.
Improve your website traffic to at least 40 constant visitors per day.
Have at least 15 quality posts before you apply for google Adsense.
Make sure you are 18+ before you apply for google Adsense.
Use proper meta title and description.
Make your site mobile friendly and search engine optimized.
If it is applicable to your country, wait for six months before you apply.

Make sure you have at least four posts in each of your categories.

Link your google profile to your site.
Try to place social buttons in your site so that others can share your content.
Don't place more than three display ads in your website (When placing the ad-code).
Don't make unnecessary changes to your template during the review process.
Your post should contain date of publication and author name.
Don't promote illegal business in your website.
Your about page should explain who you really are and what your blog is all about.
Your content should be unique and meaningful. Use proper headings, bullets and minimize grammatical errors.
Constantly check your email for any notice from Google Adsense team.
Comply with google Adsense policies and follow all their points.
Create a sitemap and robots.txt file on your blog.
Try to implement google analytic on your website to prove to google that you are concerned about your website statistics.
Your blog or website should not contain adult contents.
 Understand the steps involved in the Google AdSense Approval.
Your articles should be very rich in content.
Share this with friends or comment below.   I wish you Good luck…
SHARE THIS POST
Like This Article? Subscribe To Get More For Free!
I'm Flash Isaac, Students Advocate, Web Developer, SEO Expert & An Engineering Student. I started this Blog as a Passion, with the Vision to Inspire Young Persons; helping them Realise and Maximise their Potentials.
See my full series here
Click Here
To Roll With Me On Instagram Or You May Want To
Click Here
To Follow Me On Twitter
Latest posts by Isaac Inegbenehi (see all)