Easy Ways To Change Your Domain NameServers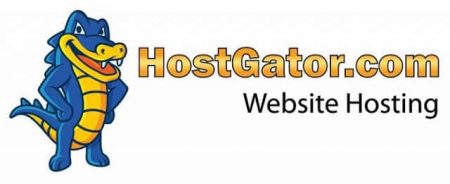 How To Change NameServers in Namecheap, Hostgator, Bluehost, iPage, GoDaddy and other popular hostings in the World.
For one or two reasons, you would need to change your domain Nameservers. A typical example is changing from your default Nameserver to Cloudflare nameservers while setting up Cloudflare on your WordPress blog.
Get Jamb CBT App 2021

» Over 16,000 Jamb Questions Offline
» Competition To Win N30,000
» All Jamb Literature Novels
» Jamb English Novel "The Life Changer"
» Free Video Classes For All Topics


Nameserver is a server on the Internet specialized in handling queries regarding the location of the domain name's various services.
Now, if you have been wondering how to change Nameservers in Namecheap, HostGator, Bluehost, iPage or Godaddy, then this article is for you. To make things easy for you, I will break this tutorial down into:
Note: It may take a few minutes or hours for the nameservers to propagate everywhere.
Recommended: 30 reasons you may score f9 in blogging
How to change Nameservers in Namecheap
Login to your Namecheap account dashboard.
Go to the domain whose Nameservers you want to change and click Manage.
By default, the nameservers on your domain will be set to Namecheap's BasicDNS. Under the "Domain" tab select "Custom DNS" from the dropdown in the nameservers section. If you already had custom nameservers from a previous WordPress host, simply skip to the next step to update them.
You then need to input the nameservers you want to change to and click the green check mark when you are done.
Done
How to Change Nameservers in Hostgator
Log in with your billing account email and password to access any domains attached to that billing account. (This will be the same login as https://portal.hostgator.com/.) Once logged in, you will see any domains attached to the billing account along with basic information about each domain.

Click on the desired domain name to get to the Domain Overview which will show more details about the selected domain and provide access to several other functions. 
Click the Name Servers tab from the left-hand menu.
On the Name Servers page, you can edit the name servers which the domain will point to. There is also a drop-down box that will automatically point the domain to any active packages on the account.
Once you have entered your name servers, click Save Name Servers to save your changes. Please remember that name server changes can take 24 to 48 hours to propagate.
Read Also: Signs that your village people are after your blog
How to Change Nameservers in Godaddy
Log into your GoDaddy Account Manager.
Next to Domains, click the Manage button.
Locate the domain you wish to register private name servers for and click the Gear icon, then select Manage DNS
In the Name Servers section of the Settings tab, click Manage.
In the Name Server Settings pop-up, select the radio button for Custom, then click the Edit Name Servers link.
Enter your name servers in the spaces provided, and click OK when you are done making changes.
Enter your name servers in the spaces provided, and click OK when you are done making changes.
How To Change Nameserver in Bluehost
Login to your Bluehost Control Panel.
Click the Domains tab along the top.
Choose your domain name by putting a check mark next to it. The right side will populate with tabs.
Please click the Name Servers tab on the right.
Select Use Custom Nameservers.
Enter in the new name servers.
Click Save Nameserver Settings
How to Change Nameserver in iPage
Log into DomainCentral.
Select the domain from the list for which you wish to verify the nameservers. Click on the domain name link. The domain Details page is displayed.
Scroll down the Details page, to the Technical Information section and click Edit. The Nameserver Change page is displayed.
Enter the desired nameserver
Hope you found this helpful? Feel free to share with others and don't fail to let me know how you feel via the comment box.
Recommended: Mistakes that will make google hate your blog
FREE VIDEO TUTORIALS

SUBJECTS: Learn Maths, English, Chemistry, Physics And Social Science Subjects.



EXAMS: 

Prepare For African Exams, International Exams And Scholarships.


RECOMMENDED
WHAT ELSE DO YOU WANT?
Latest posts by Isaac Inegbenehi
(see all)