Learn Blogging And SEO Series With Flash Isaac Done and Dusted. I have decided to celebrate the end of my Blogging & SEO Series with something Interesting (all for the fun). I remain your honourable Presenter; FlashIsaac.
Do you want to know the top 10 Signs that your village people don't want you to blog? Worry no more because I'm here to share the obvious signs that your village people are after your blogging career. In fact, they may be Fetching your site as Google Bots (lol).
Are you set? Take a glass of chilled water because all the points are hot back to back. The "ogakpatakpata" of them all is number 10. Number ten doesn't stay in Nigeria, it stays abroad.
Recommended: Village people don't want you to school
The 10 Clear Signs Are:
1. Your Mind Is Telling You Not To Read This Article
The first sign that your village people do not want you to blog is that they keep pushing you away from solutions. They have indexed your mind not to think fast. For example, a loud voice keeps telling you that everyone around you are haters.
Something else might be telling you to go buy gala instead of reading this post. If you don't read this article to the end, then your village people really want you to quit blogging this year and there is nothing flashlearners.com can do about it.
I am only responsible for what I say, not for what you understand.
2. Your CPC And CTR Starts Showing Negative Values
When your CPC and CTR starts showing negative values, just understand than your village people are sitting on top of your blog header.php. By the time your CPC varies sharply inversely as your clicks, just know that it is time to quit blogging.
For example, your CPC enters $1 only when you have zero clicks and tends to negative (0.01) as your traffic increases. Even with topics that drive traffic, your CPC and CTR still don't improve.
I am not lazy, I am just full of potential energy.
3. When Light & Network Decides To Wicked You
Ladies and gentlemen, light and network issue is a tradition in Nigeria. However, when it begins to assume a gargantuan proportion in your room, then something fishy is happening.
Have you ever been in a situation where network disappears when their is light and reappears immediately PHCN interrupts power supply?
If so, be sad because your village people don't want you to create quality content for your blog. They want you to be frustrated on top of the matter.
The most painful one  is when you plug your laptop for three hours and suddenly realizes that it wasn't charging. In fact, the battery has now translated from 20% to 10%. On behalf of flashlearners.com, I say sorry about your predicament.
I am not fat, I am just easier to see.
4. All Pages In Your Blog Starts Showing 404
A blog showing 404 for no reason is manipulation. It was said by men of old, "nothing breaks a young man's heart like when a lady says she has missed her period"
But verily I say unto you, except a blogger has alternatives, he cannot survive it when all his links starts serving 404 error like fried rice.
A great confirmation is when all your links start redirecting to www.officialvillagepeople.com. My brother, it is finished. Your village people have succeeded. In fact, your igwe is in support of this.
I didn't change, I just woke up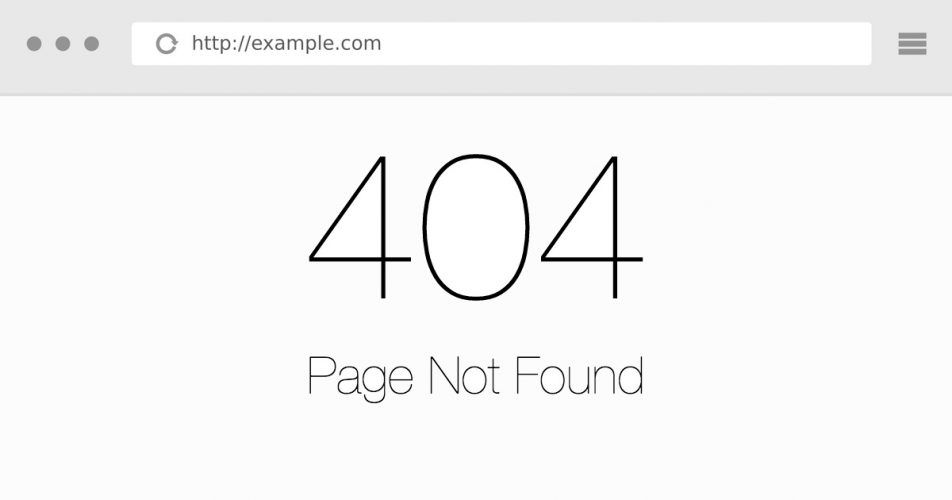 5. 10 Persons Are Running Ads On The Only Keyword You're Ranking
Nothing is more annoying than people running ads on top of your best-performing keywords. This makes it hard for every user to see who is ranking number one; they would prefer to click the ads.
However, if 10 persons are running adverts on top of the only keyword you are ranking for it means your village people are really serious about you not blogging anymore. In fact, na only you waka come?
One person's lol is another's WTF!
6. Google AdSense Bans You On Every 21st
It is no news that Google AdSense has sent so many bloggers to the village. Not just to the village to visit or show off, but to become minister of Agriculture.
AdSense banning you due to violation is normal. But when your account always gets disabled on the 21st of every month. Hmmm… It means your village people don't want you to enjoy the fruit of your labour.
Think about it, this is your 5th Adsense account. The other four gets disabled exactly on every 21st after you have verified the address. Yet you want to kill yourself blogging. While not start Suya business?
I speak my mind. I never mind what I speak
7. Everyone Who Copies Outrank You
One strong sign that your village people don't want you to blog is that everyone keeps ranking higher than you on Google and Bing. Even one-day old blogs who copy your posts keeps ranking than you.
If your village people wants to completely end your career, all your pages will vanish from Google. Even with torch lights, you can't find them.
Like my friend Sammy will say, "Baba flashlearners, I couldn't even find the post in page 100" This is the height of it all.
I haven't slept for 10 days, because that would be too long.
8. Your Data Finishes When You Are About To Hit The Publish Button
Ladies and gentlemen, network providers in Nigeria are vampires. Their mission is to suck your data dry. This we already know. But it is no longer natural when it gets to certain dimension.
For example, if you always get alert that your data is exhausted anytime you want to publish an article, it is a sign that your village people don't want you to blog. I will even advise you to quit as soon as possible. MTN, GLO, 9Mobile and smile are not your problem.
Think about it na, when watching videos on youtube and instagram, your data remains intact. But as you try to advance your blogging career data gets completely eaten or is not found.
Every star deserves a chance to shine
9.  Windows Keep Updating
Village people are mostly after bloggers who are using Windows laptops. They try to delay your blogging destiny by always putting your PC on a wait mode.
Have you noticed that your system would want to install updates forever anytime you want to post something very important and urgent? This is to delay your career.
Don't panic yet. However, when you windows continuously install updates even after you have turned of automatic update. Then run for your life. Your village people in this case are not only after your blog but your brain.
I am not special. I am just a limited edition.
10. When You Copy or Fail To Share This Article With Friends
If after reading this article you don't share with friends using the share buttons below, then it is not only your village people that are following you. Those from the neighbouring village have joined. I pity you!
In fact, Village people will uninstall and delete all your Plugins if you copy this post to your blog instead of sharing after reading this amazing article.
You may be asking me now, what should I do now that I have realized that my village people do not want me to blog? It is very easy, prepare a dozen of virgin goats, three days old snake, a keg of palm wine, one year Adsense pay and consult the gods after 7 market days.
Or You could decide to start a saloon, pepper soup joint business, teaching primary school children or just become a rapper. Thank You…
Note: This article is to catch fun. No harm or strings attached.
Recommended: Signs that your village people are after your education
Others On The Series....
---
Must Read: Complete season one Review
Important: Full Season two summary
Recommended: Complete Season 3 summary
Read Also: Season 4 of learn blogging & SEO

SO5E1: Best image optimisation plugins
SO5E2: Checkout how your blog looks
SO5E3: Blogging mistakes to avoid
SO5E4: How to create android app
SO5E5: Mobile First indexing explained

SO5E6: How to use the new Search Console
SO5E7: How to manually verify Google Adsense
SO5E8: Increase Google Adsense CPC
SO5E9: How to create seo friendly posts

Recommended: Latest on the series
---