Jamb Series Part 9: 10 Reasons To Jot Down Points While Preparing For Jamb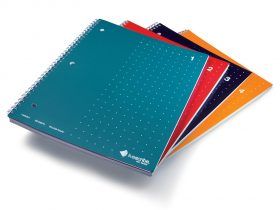 In part 7 of my Jamb series, I listed out the materials you need to prepare and pass Jamb UTME 2020. One of the materials I pointed out was jotter. You may want to read the complete list of materials here.
Jotters are used to put down important points while reading. There are so many reasons why you should jot down points while reading for Jamb. Below are highlights of the 10 reasons to jot:
Jotting helps you break down complete sentences or illustrations into a simpler form.
Putting down important points enhances your understanding.
You would hardly forget what you have jotted down.
Jotting helps you engage in active reading and you would be able to study for long hours.
Jotting down points make you study for long hours at night without sleeping off.
Jotting enables you to put down facts and topics for further reading.
It is easier to understand what you have jotted.
Jotting down points make revision easier for you.
Putting down points is one of the most effective ways to study.
You would be able to explain and teach more of what you studied.
After reading this article, make sure to be with paper and pen to jot down points while reading.
Feel free to comment below and don't fail to share this with friends and family.
---
Other Episodes On The Series:
pt 1: What to know about Jamb
pt 2: How a dullard can pass Jamb
pt 3: Best time to read for Jamb
pt 4: Writing Jamb without knowing computer
pt 5: Jamb questions and answers
pt 6: Make jamb in one sitting
pt 7: Materials you need to prepare well
pt 8: Jamb subjects to register
> See latest post on my Jamb series.
---
RECOMMENDED
WHAT ELSE DO YOU WANT?
Latest posts by Isaac Inegbenehi
(see all)