The Best Affiliate Marketing Programs in Nigeria for you and your blog is what shall be totally dealt with in this marketing tutorial. It is true that there are so many ways to make money online with your blog, however, affiliate marketing is a legit and reliable source of Income.
There are good affiliate marketing networks for Nigeria Bloggers to make money with irrespective of Blog Niche. Trust me, affiliate marketing brings food to the table. Therefore, I give you the list of best affiliate marketing programs to join as a Nigerian blogger. But before that, let me quickly share my experience and why I chose to start Affiliate Marketing.
Wikipedia: Affiliate marketing is a type of performance-based marketing in which a business rewards one or more affiliates for each visitor or customer brought by the affiliate's own marketing efforts
Recommended: 6 solid ways to make money as a professional blogger
Now, when I started blogging, all I knew was Making Money with Google Adsense. With time, I discovered that Google Adsense earning isn't enough for me due to low Cost Per Click (CPC) in Nigeria and I couldn't just watch my traffic not converting well.
I began to find Google Adsense Alternatives for Nigerian Bloggers. For this purpose, I stumbled upon various PPC and CPM programs like Infolinks, Chitika, and so on. Based on my experience with those Ad networks, I concluded that Google Adsense is the best contextual PPC advertising network for 9Ja bloggers and it doesn't have a good alternative.
Now, I removed my mind from all Google Adsense alternatives and decided to start affiliate marketing as an alternative source of Income. However, I had to ask myself the following intelligent questions before diving into the ocean of best affiliate marketing:
What are the best and high paying affiliate programs that can make me money in Nigeria?
What are the top affiliate marketing companies in Nigeria?
Do I have what it takes to become an Affiliate Marketer for major brands?
Which affiliate program is good for new blogs and new bloggers?
Is there a good affiliate program for Education Blog?
What is the Best affiliate marketing program for a News/Entertainment blog?
How do I start affiliate marketing in Nigeria?
Is affiliate marketing better than Google Adsense?
What are the things I need to start affiliate marketing in Nigeria?
Is affiliate marketing business easy?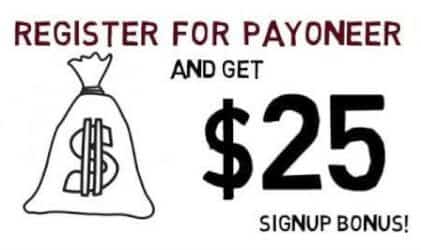 The questions above were what woke me from dogmatic slumber. Now, back to the topic at hand, "List Of Best And High Paying Affiliate Marketing Programs For Bloggers In Nigeria" Let's see what they are…
List Of Top Affiliate Marketing Programs In Nigeria Come 2018
Jumia Affiliate Marketing Program.
Konga Affiliate Program.

Grammarly Affiliate Program.

Naija Bet Affiliate Program.
Aliexpress affiliate marketing.
Grammarly affiliate program.
Whogohost affiliate program.
Ipage affiliate marketing program.
Web4Africa affiliate Marketing Program.
Wakanow Affiliate.
Now that you have gone through the list of best affiliate marketing programs to join, what next? To know more about the programs. Based on personal experience and hear-say-account, I will now give you the full list of some of the affiliate programs above and why you should give them a try.
1. Be A Jumia Nigeria Affiliate Marketer:
Going through my about page,  you would notice that I am a Jumia agent. I make orders for people and get paid at the end of every Month. Jumia is a trusted marketplace in Nigeria and you can earn from them through their affiliate marketing.
How Jumia Affiliate Marketing Works And How To Register:
It is as easy as ABC to join jumia affiliate program. Another good part is that the payment is attractive. You will be rewarded with up to 13% for every successful sale via your affiliate link. That means about #130,000 in your account for a million naira sale made with your jumia affiliate link.
All that is required is for you to place your Jumia affiliate link in your blog's sidebar or promote it with your content. You can also decide to promote your jumia affiliate link via your facebook page/timeline, twitter handle, WhatsApp, etc…
Click here to jumia jumia affiliate
2. Ipage Affiliate Marketing: My Best Affiliate Marketing Choice.
I have always recommended ipage as the best hosting for every Beginner. Flashlearners is hosted on ipage and the experience has been good.
In Episode 4 of my blogging series, I explained why you should host your blog on ipage plus the step by step guide to make payment and install WordPress on ipage hosting. Now, I will tell you about the ipage affiliate marketing program.
Ipage affiliate marketing program is something you should not miss. They pay about $110 for every single sign up and their hosting price is very attractive, which means more money for you. I was shocked when my account got credited after a few days of joining ipage affiliate marketing.
You may be wondering, why is this guy so sure? I am an ipage affiliate marketer and it has been good. I renewed by shared hosting account and as well moved to VPS with my ipage affiliate earning.
Ipage is a good alternative for you if you are currently having issues with your hosting. With less than #15,000 or $36, you can pay for one year hosting with ipage. The good news is that they offer free domain. You may want to click here to sign up to ipage hosting and begin to enjoy free hosting and more money in your account afterward.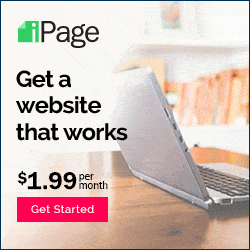 3. Konga Affiliate Program:
I could remember how I made an order on both Jumia and Konga and they arrived at the same time. These guys are strong competitors and it is left for you to choose which you feel is better. Just like Jumia, you could also make money with Konga affiliate marketing program.
If anyone buys a product using your link, you will receive up to 9% commission payouts on the 30th of every month (if your balance is at least N10,000).
How To Join Konga Affiliate Program In Nigeria:
Check here to fill the Konga affiliate marketing form online.
Check your email for affiliate login details.
Log in to your own affiliate panel and choose from various banners, text links, reviews, and other promotional materials.
Start placing your affiliate links and making money.
4. CJ Affiliate:
I recently joined this one, however, I have been having issues accessing my CJ Affiliate dashboard. I know of someone making cool cash with Commission Junction affiliate marketing. CJ is one of the best affiliate marketing program to check out.
CJ Affiliate is an affiliate network that isn't just one of the largest but also accepts affiliate registrations from all over the world. They have thousands of affiliate programs running under the hood, and even several high paying affiliate programs.
Click Here To Join CJ Affiliate
5. Grammarly Affiliate Marketing:
I heard so much about Grammarly affiliate program and I decided to apply… However, I didn't get approval feedback from them. Anyways, see one or two important information about Grammarly Affiliate Program.
Grammarly is not just an exceptional writer's tool, but is a must-have for every blogger! Grammarly ensures that all your articles are both plagiarism and error-free. You can promote Grammarly premium packages referring people to buy and you get well paid for doing so.
Hope you found this Best affiliate marketing information helpful? Feel free to share with others and do not fail to let me know how you feel using the comment box.
See Also: Best Onpage SEO strategy and how to create a high quality content