Jamb Reprinting Starting Date 2021… Jamb Slip Reprinting begins 7 days before Jamb CBT. Jamb 2021 Slip Reprinting for actual Jamb Date, Time and Centre will begin from 12th of June 2021. You can Reprint anytime between the 12th of June and the 19th of June 2021.
Jamb doesn't include Exam Date and Venue in your Slip after Registration at CBT Centres. You need to Reprint Jamb Slip for Exam State, Day and UTME Time. Click here for How to Reprint Jamb Slip.
GET JAMB CBT APP 2022

» Over 16,000 Jamb Questions Offline
» Competition To Win N30,000
» All Jamb Literature Novels
» Jamb English Novel "The Life Changer"
» Free Video Classes For All Topics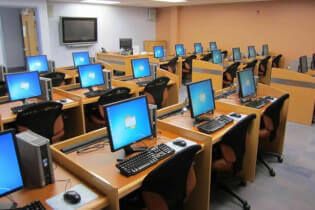 Days to UTME 2021 (A week to Jamb CBT), you will be required to Reprint your Jamb Slip to show when you are going to write your exam, the exam time and the Centre. You may want to Click here for Jamb Reprint.
The reason for this step is that Jamb is written on different days, time and venues (Jamb is in batches). You need to know the exact time and day you are writing your own examination.
Don't miss your exam date or venue for any reason. And don't go to the venue when it isn't your exam date or time to avoid embarrassment.
Note that the reprinting must be carried out using a computer system that has an attached printer. Alternatively, you could download the slip on your phone and go to any cyber cafe around to print it out at a very low cost (N20 to N100).
How To Reprint Jamb 2021 Slip: It is time to know how to reprint your jamb 2021 examination printout. Without wasting much time, click here for how to reprint your jamb slip.
Most times, you won't see your exam date and venue the day Jamb will announce reprinting. You need to check back after 24 hours or 48 hours for Updated Jamb details. Be rest assured that your exam date will be uploaded.
See Also: How to pass Jamb once and for all
Hope you found this Jamb reprinting starting date guide helpful? Feel free to let me know how you feel about it and don't fail to share with your friends using the share buttons below.
Latest posts by Isaac Inegbenehi
(see all)