Jamb Score That Guarantees Your 2020 Admission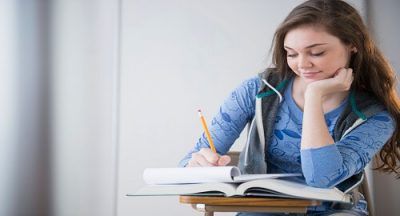 What Jamb score do I need to get admitted into the University or Polytechnic to Study Law, Medicine, Physical Science, Engineering, Pharmacy, Accounting, Agriculture, Mass Comm, Education, Management, Business Admin…? So many candidates have been asking me this question.
You may also ask, "If I score between 180, 199, 200, 229, 250, 270 in Jamb 2020……can I gain admission with the score? If that's your question, then this article is for you. I will try to answer your questions and as well make it very easy and straightforward.
Now, the Jamb Score which Guarantees Your Admission Into Any University or poly depends on your choice of course and first choice school.
I hear people say that with a score of 250 you are automatically Admitted to study any course. Seriously, I don't know the origin of that lie. But I am sure that it did not originate from Jamb or any school. You can score 250 and still not be admitted. On the other hand, you can score 180 in Jamb and still gain admission.
Best Jamb Score In Jamb 2020/2021 To Gain Admission
The Jamb score you need to gain admission is determined by five factors.
Performance of students in Jamb Results.
Nature of Your course Generally.
Competition of the course in your choice University.
The Number of students to be admitted.
Admission Factors: Merit, Catchment and Educationally less developed States.
I will briefly explain each factor above and how they determine what you need to score in Jamb for sure admission.
Recommended: Post UTME is good news to those with low jamb score
1. Performance of Students in Jamb:
The higher the performance of students in Jamb, the higher the cut off the mark. This is one reason we cannot easily predict the Jamb cut off until results are out.
The more candidates pass well in Jamb and post UTME, the higher the general, faculty and departmental cut off.
Last year's cut of mark for your course will likely not be the cut off mark to be used this year (Since the performance of candidates change yearly).
Recommended: Jamb exam date
2. Nature of Your Course Generally:
Hotcake Courses in Nigeria like Medicine And Surgery, Pharmacy, Engineering, Law, Accounting and so on require you to get a higher Jamb score.
However, newer and less competitive courses like entrepreneurship, mathematics, etc require relatively low Jamb UTME score. This is because only a few candidates apply to study such courses in the universities.
If you are not extremely intelligent, your best bet is to study courses that so many persons don't apply for. With this, it is very easy for you to gain admission once.
3. The Competition of the Course in your Choice University:
Some Universities are known to be good some courses. Because of this, the demand for it in that particular school gets higher than in other schools.
For example FUTO, UI and UNIBEN are known to be good at Engineering, AAU is known for Law and Uniben for Pharmacy (Since they offer a doctor of Pharmacy certificate). You will expect the cut off mark for those courses in these schools to be higher than it is in other citadels of learning.
4. The Number of Students to be Admitted:
The higher the carrying capacity of a University, the more they are willing to admit. This will increase the chance of being admitted with a relatively low score.
Some Universities admit over ten thousand candidates while others admit even below four thousand candidates.
5. Nigerian Admission Factors:
Admission factors such as Merit, Catchment and Educationally less developed States determine the Jamb score you need to be admitted. Cut off for merit is usually the highest. With a relatively low score, you can be admitted based on State and catchment.
Read Also: Ultimate guide to university admission
Exact Jamb Score You Need To Gain Admission
Although the above factors are responsible for the Jamb score you need to be sure of admission, yet we have studied the cut off curve over time.
With a score above 250 to 280, You have a chance of being admitted to study a competitive course.
With a Jamb score of 200 to 250, You have a chance of getting a moderately competitive course.
A score of 290+ should guarantee you admission to study any course.
Introducing Post UTME 2020
If post UTME holds, then, it is a good new to those who are not able to get up to the Jamb scores listed above. A very high post UTME score will boost your low Jamb score (so long you score above the general cut off mark). Continue reading about post UTME here.
See Also: Hotcake courses to study in Nigeria
Read Also: How to choose institution and course to study in Jamb
Users Also Searched:
Is 180 Jamb score okay for law
Can I study Medicine in Uniben with 250
Which University can I gain admission into with a score of 180/200
Should I do a change of institution if my score is not enough to gain admission?
When will jamb start giving admission
2019 Jamb score of 160, 170, 180, 190, 200, 250, 300
Feel free to let me know how you feel by using the comment box below. Also, don't fail to share this article with friends using the social buttons below.
RECOMMENDED
WHAT ELSE DO YOU WANT?
Latest posts by Isaac Inegbenehi
(see all)