Jamb Series Part 10: How To Jot Down Points While Reading For Jamb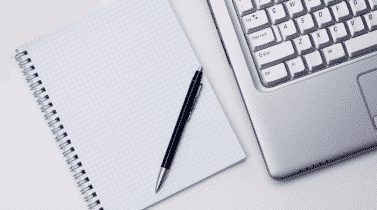 Jamb Series part 9 explained the importance of jotting down points while reading for Jamb cbt 2020. If you missed that episode, you may want to click here to quickly go through it.
It's cool that you have realized the importance of studying with a good jotter. Now, You may also be wondering how to jot down points while studying. Simply follow the steps I am about to share with you below:
1. Read The Note Or Textbook:
Pick the note, textbook or past questions you want to study for that day.  Go through the book in details; and not like you are reading a novel.
2. Try To Recall What You Have Read:
After every page, cover the textbook or whatever you are reading. Check if you are able to recall anything from the topic. If you are not getting anything from the topic, read it again and again.
3. Take Note Of The Important Points:
Take note of the likely examination questions in the page you are reading. If you have gone through Jamb past questions before reading any subject, you will be more likely to predict what Jamb would set.
4. Take Note Of The Points You Are Likely To Forget:
Now, there are things you could easily forget. Examples are mathematical formulars, period tables and terminologies. Just mark the volatile part of the topic.
5. Jot Down The Important Points & Ones You Are Likely To Forget:
This is the most important part. You have noted the important points and as well understood that you would be likely to forget some parts of the topic easily. Your best bet is to then Put down the important points and the ones you are very likely to forget.
Hope you found this helpful? Feel free to share with friends and don't fail to drop your comment.
---
Other Episodes On The Series:
pt 1: What to know about Jamb
pt 2: How a dullard can pass Jamb
pt 3: Best time to read for Jamb
pt 4: Writing Jamb without knowing computer
pt 5: Jamb questions and answers
pt 6: Make jamb in one sitting
pt 7: Materials you need to prepare well
pt 8: Jamb subjects to register
pt 9: Reasons to jot down facts
> See latest post on my Jamb series.
---
RECOMMENDED
WHAT ELSE DO YOU WANT?
Latest posts by Isaac Inegbenehi
(see all)