SSCE Series Part 4: How To Pass Waec & Neco Maths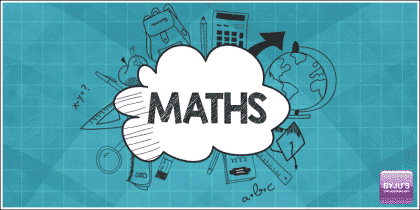 So many waec and neco candidates complain that they are not very good at mathematics. Knowing that mathematics is compulsory in waec, it is very necessary we discuss the way forward for non mathematics lovers so that they can pass waec & neco maths at one sitting.
Now, Is it really possible to pass mathematics in waec when you are not very good at mathematics? Sure, you don't need to be extremely good at mathematics before you can pass in waec.
Get WAEC App For 2021

» Over 28,000 Waec Questions Offline
» Waec Competition To Win N30,000
» Waec Literature Novels And Questions
» Free SSCE Videos For All Topics


Like I promised earlier, I am here to make sure you clear all your papers in waec 2020. At such, I will give you the five simple steps you need to pass waec or neco maths even if you are a dullard. See the steps below:
1. Be Bold: Fear prevents you from taking steps. Remove the fear of mathematics from your mind. Waec maths is not something beyond physical.
It is the normal mathematics you have been solving. The only difference is that standard and tension makes it seem difficult. Just have the mentality that passing waec maths is easy and you can do it.
2. Don't Read Out Of Point: You are not supposed to study waec maths to impress others but to express. Waec usually give syllables and you can click here to download them.
Now, do not study outside the syllables. Study only the topics and parts of the topics you are being asked to cover by the West African Examination council.
3. Solve Maths At least An Hour A Day: Constant practice is the key to pass waec maths. With constant practice, you will be more familiar with waec topics and questions.
Ensure to spend at least one hour daily on waec mathematics before your examination. Remember, if you leave mathematics for one week, it will leave you for two months.
4. Attend Lectures: Whether or not you attend a good secondary school, standard tutorial centres around would be of help to you.
Ensure to attend any good tutorial centre around to build your momentum in mathematics.
5. Solve Problems: Try to solve at least five mathematics questions daily. Don't fail to ask questions or seek help when you are getting challenges.
With 10 questions daily, in two months you would have solved over 600 questions. Funny enough, this task is very easy to achieve. For more information, click here to read how to fall in love with Mathematics.
Other Episodes On The Series:
---
1. part 1: Writing waec & Neco from ss1 or ss2
2. part 2: How not to be scared of waec and neco
3. part 3: How to read for waec and neco
---
FREE VIDEO TUTORIALS

SUBJECTS: Learn Maths, English, Chemistry, Physics And Social Science Subjects.



EXAMS: 

Prepare For African Exams, International Exams And Scholarships.


RECOMMENDED
WHAT ELSE DO YOU WANT?
Latest posts by Isaac Inegbenehi
(see all)