Hope You are enjoying my SSCE Series? This article is to do a quick recap of my Waec and Neco series so far. This summary contains topics I have treated from Part one (1) to fifteen (15) plus a continue reading button for you to finish them up.
If you have been following my Waec and Neco series back to back, this summary will refresh your mind. This is also a good start for those who are just joining the flashlearners.com Series.
Enjoy the summary and let me know how you feel about it.
Part 1: It Is Good For SS1/2 Student To Take Waec & Neco?
Yes! you can register Waec and Neco from SS1 or SS2. It is very advisable that you do that. You may want to see more details about this topic by clicking here.
Part 2: Are You Scare Of Writing Waec?
It is normal to be scared of exams. This happens mostly when it is your first time to take the exam. The only problem is when the fear gets too much. No matter what the issue is, you can actually overcome the fear of Waec and Neco… continue reading what to do
Part 3: How To Read For Waec And Neco
There is a particular way to read for Waec and Neco. You don't read for important examinations the way you study newspapers. There are certain reading strategies you must adopt. I have shared them here… continue reading
Part 4: How To Pass Waec And Neco Maths
So many persons complain that they are not good at mathematics. Some boldly say that they hate maths. Others struggle but find it difficult to understand the subject. If you belong to any of the categories above, there is a way out… Continue reading for how to pass maths.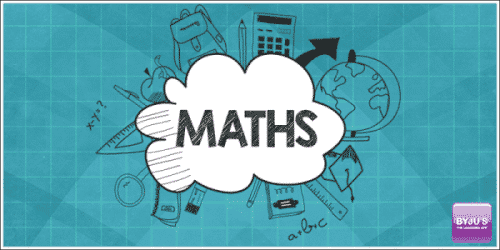 Part 5: GCE Past Questions And Answers
I have shared past questions and answers for gce. You may want to see all of them here.
Part 6: Waec And Neco Questions And Answers
Just like I did for GCE, I have shared Waec May/June and Neco questions and answers. You may want to see them here.
Part 7: How To Clear Your Papers In Waec And Neco
This is the dream of every Waec and Neco candidate. No candidate wants to pass few subjects and fail others. You need to pass all your papers. See how to do that here.
Part 8: Why Good Christians Fail Waec And Neco
Christians are supposed to pass more. But how come many of them still end up failing many subjects in Waec and Neco? Something is wrong right? I have found out what is wrong and shared it here…. Continue reading.
Part 9: Using Notebooks To Prepare For Waec And Neco
If you have ever wondered whether it is okay to prepare for Waec and Neco with only notebooks then this post is for you. It is actually not okay to read only notes to read for your senior Waec. However, you need notebooks to study effectively… Continue reading.
Part 10: Number of Subjects to Register in Waec and Neco
The number of subjects to register for Waec and Neco is 9. The two compulsory subjects are Mathematics and English Language.
Part 11: How to Use your Waec Timetable
So many Waec and Neco candidates take timetable for fun and tradition. Only a few know how to use it for their own good. I have compiled a clean article that will help you make the best out of Waec and Neco timetable… Continue reading how to use timetable.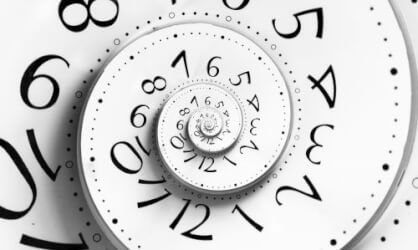 Part 12: The Best Place to Prepare for Waec and Neco
The best place to prepare for Waec and Neco is where you find very convenient. Just look for a place that best works for you and stick to it. You may want to read more about that here.
Part 13: Flashlearners Waec and Neco WhatsApp Group
My Waec and Neco group is very hot right now. Check here to enter the group. With my guide and group, your success in Waec is very sure. I look forward to welcoming you in my group.
Part 14: How to Make the Habit of Reading fall on you
Reading is a habit you can develop. You don't just wake up and start enjoying reading overnight. There are certain prices you must pay to start enjoying reading back to back.  If you must enjoy reading, then do this…. Continue reading.
Part 15: Waec compulsory subjects for science, Art and Commercial
As a Waec or Neco 2019 candidate, there are certain subjects you must register. The compulsory subjects to take depends on whether you are a science, an Art or a commercial student… Continue reading.
Hope you enjoyed this summary? Feel free to share with others and don't fail to drop your comment using the comment box.
---
Part 16: How to write Waec and  jamb together
Part 17: Don't go to miracle centres
Part 18: Reasons to write Waec and Neco together
Part 19: Must I sit for 9 subjects in ssce
Part 20: Secondary school vs lecture centres
Part 21: How to prepare and pass Waec
Part 22: When Waec certificate will be out
Part 23: About Waec results upgrade
Part 24: Can I use Waec syllabus for Neco
Part 25: Should I cram past questions 
Part 26: How to form notes when reading
Part 27: Why intelligent students still fail
Part 28: Pass Waec and Neco mathematics
Part 29: Know if you are prepared for exam
Part 30: How to get lost certificate

Trending Gist: See the latest on the series.
Recommended: How to know everything about Waec and Neco