I shared links to Flashlearners WhatsApp groups in the previous episodes of my SSCE series. You may want to click here to join my WhatsApp discussion group for Waec and Neco 2024.
Right now, I am going to share a highly anticipated and targeted topic titled "How To Make The Habit Of Reading Fall On You".
Let me begin with this, "Every Waec and Neco 2024 candidate wants to know the exam date and timetable". Some even go as far as looking for Jamb Expo and low quality runs. Only a few candidates actually want to improve on their study habit.
If I may ask, how many hours do you read daily for your SSCE examination without losing concentration? This is what you should be more concerned about; and not exam date. If reading is your problem, then this is time to solve it.
How To Cultivate The Habit Of Reading
Now, you may be wondering, how do I cultivate the habit of reading so as to pass my Waec and Neco without stress? The five tips below will make you begin to enjoy reading like never before.
1. Have A Constant Reading Schedule
One of the reasons why you don't have strong reading habit is that you don't read regularly.
What you do every time becomes part of you. Therefore, make it a habit to read everyday. You could begin with at least 30 minutes of daily reading.
Once in a while, you need to ask yourself the question, have I opened book today? This question will act as your check and balance.
2. Discipline Yourself To Read
Cultivating a reading habit takes time and a whole lot of discipline. You may want to give up after few minutes of reading to obey the things running through your mind. These are temptations designed to distract you.
Try to suppress and suspend whatever things running through your mind so as to focus and read for longer hour. Continue pressing until you overcome reading challenges.
3. Find A Conducive Environment
Where you study matters. Just look for a place where you can read for long time without losing focus.
There is no specific place to study; it all depends on what you like and the things that work for you.
Remember, Telling yourself the truth is honesty and telling others is integrity.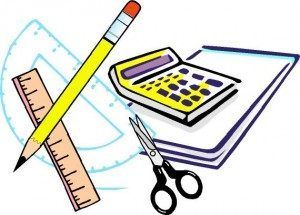 4. Make Reading Interesting
The way you read, as well as the textbooks you are using, could make things boring and tiring. Try jotting down important points while studying and ensure to solve related questions.
When you come across a confusing topic, ensure to use more than one textbook to look it up. Don't restrict yourself to only one book.
Just do any good thing to make reading fun for you. Some students enjoying playing music while reading (and they comprehend very well). If this strategy works for you, stick to it. However, many persons don't like reading in noisy environments.
5. Meet Scholars
Who you follow determines what follows you. Meet persons who bring out the best in you.
If you don't like reading, don't follow people who also do not like book. Ensure to follow scholars that will help boost your interest in reading. The more you roll with them, the more you begin to fall in love with reading.
See Also How to revive your appetite for reading
Question For You How many hours do you study in a day?
Other Episodes On The Series
---
part 1 Writing Waec & Neco from ss1 or ss2
part 2 How not to be scared of Waec and Neco
part 3 How to read for Waec and Neco
part 4 Pass Waec without maths knowledge
part 5 Waec GCE Past Questions & Answers
part 6 Waec and Neco questions and answers
part 7 Clear All Your Papers In Waec & Neco
part 8 Why Many Good Christians Fail Waec & Neco 
part 9 Should I use notebooks to read for Waec/Neco?
part 10 Number of subjects you need in Waec and Neco
part 11 How to use Waec and Neco timetable for your good
part 12 Where you should read for Waec & Neco
part 13 Flashlearners WhatsApp group
Trending Gist  See the latest on the series…..
---