SSCE Series Part 19: Must I Sit For All The Subjects I Registered?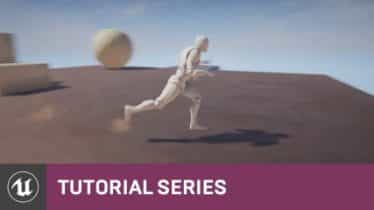 Will my result be released if I register 9 Subjects In Waec and Neco but fail to sit for all the papers? This is the issue we shall deal with in this episode of my waec and neco Series.
In part 10, I pointed out that the recommended number of subjects wto register in Waec and Neco is 9. The minimum number of subjects a waec candidate can register for is eight (8) while the maximum is nine (9)
Blast 2021 Exams With Flash Learners



Applications

: Get Jamb CBT App, Waec App, Bece App, Ncee App, Ijmb & Ican App.



Win Prizes

: Install Any Flashlearners App to Win Up ₦30,000 While Learning.


Not all the Nine subjects are important to you. After all, you only need credits in five relevant subjects (including maths and English) to gain admission into any University or polytechnic of your choice.
For one reason or the other, you may not want to sit for all 9 subjects in waec. The reasons include:
You passed all the other subjects but need only maths or English in waec or Neco to complete your admission requirments.
You just need one or two subject to complete your paper so that you can gain admission to study your course.
You don't need the 9 subjects, so you don't want to waste time reading them.
You are sick and don't want to sit for the remaining papers, after all, you don't need them.
You just want to sit for the few papers that were held by waec.
Now, you may be wondering, if I don't write all the subjects I registered, will my result be released or held? Of course, the subjects you sat for will be released. You would also get results for the ones you didn't not sit for (You already know what the grades will be, lol).
Conclusion:
The fact that you skipped one or two subjects during waec or Neco doesn't mean that they will seize your result. You will still get your results fully released.
However, it is highly not advisable for you to deliberately skip a paper in waec and Neco. Even if you need just two subjects in waec, ensure to sit for the complete nine. This time, you can make all the papers and then use one sitting instead of two sittings you were aiming for.
Hope you got what you were looking for? Feel free to share this article with friends using the share buttons and don't fail to drop your comment.
Other Episodes On The Series:
---
Read Also: Part 1 to part 15 full summary
part 10: Number of subjects you need in waec and neco
part 11: How to use waec and neco timetable for your good
part 12: Where you should read for waec & neco
part 13: Flashlearners WhatsApp group
part 14: How to increase your reading habit
part 15: compulsory subjects in waec
part 16: How to write waec and  jamb together
part 17: Don't go to miracle centres
Part 18: Reasons to write waec and neco together
Trending Gist: See the latest on the series.....
---
Other Ways Flash Learners Can Boost Your Academic Performance



Subjects

: Learn Mathematics, English, Chemistry, Physics, Art And Social Science Subjects.



Exams

: Free Classes For Ncee, Bece, Waec, Neco, Jamb, Post Utme, Ijmb and ICAN.


RECOMMENDED
WHAT ELSE DO YOU WANT?
Latest posts by Isaac Inegbenehi
(see all)