Wondering about the Best Students And Parents Blog in Nigeria? Welcome to Flashlearners; An Education and Career Blog with a Special Category for Parents and Guardians.
Flashlearners is packed with amazing content enjoyed by people all over the World. This is why it is ranked 16th World Best Students blog in 2021 by FeedSpot. No matter your age or profession, there is something good for you here at Flashlearners.
If you're still doubting whether Flashlearners is actually the best blog for Nigerian Students and Parents, then the following resources will convince you…
1. Flashlearners Guide:
Flashlearners is packed with amazing guides to meet the need of students and parents. From Study Guide which helps students improve on their studies to Parents Category for matters that concern parents and guardians.
The following are topics under the Flashlearners Guide:
Digital Marketing skills to help students Start blogging, Learn SEO and Make Money Online. Tech guide introduces students and parents to the latest and helpful gadgets. The scholarship guide keeps you updated on scholarship opportunities in Nigeria.
The Jamb guide focuses on everything about Jamb while the O-level guide focuses on Waec, Neco, Bece, Nabteb and Secondary schools. Helpful trending guides keeps you updated with important facts, events and figures.
2. Flashlearners Series:
People love to learn stuff step by step. The Flashlearners Series is a simplified approach learning designed specifically for SSCE Candidates, Jamb Candidates and those interested in blogging.
Choose any of the Flashlearners Series below to start Learning:
The Flashlearners Series was officially launched in December 23rd, 2017 and is packed with amazing episodes. It has received amazing updates since its debut.
3. Flashlearners Apps:
It is no doubt that Flashlearners Applications are one of the best selling Mobile and Desktop Applications in Nigeria for various Examinations.
Waec, Neco, Bece, Ncee And Jamb Past Questions are prophecies of future questions. They don't have new questions to set; all they do is recycle old ones. Therefore, it is Compulsory that you get the Flashlearners applications to practice on your phone without data.
With Flashlearners, you have access to the following Applications:
Read Also: How to convince your parents to buy the app
4. Flashlearners Video Tutorials:
Some persons understand better with Videos. This is why Flashlearners launched a Video Platform where Mathematics, Use of English, Chemistry, Physics, Commerce, Marketing, Economics, Jamb Topics, BECE Topics, Waec Topics and Digital Marketing is taught accurately.
Video And Articles
To ensure you don't miss out anything, all Flashlearners Videos have been made easier with articles to further simply everything explained in the video and to help students who need both write-ups and videos to learn faster.
Mathematics
English
Chemistry
Physics
Commerce
Marketing
Economics
Flashlearners Video Tutorials Covers Subjects And Topics in Simple Language. More subjects are being added with every passing year…
5. Flashlearners Online CBT: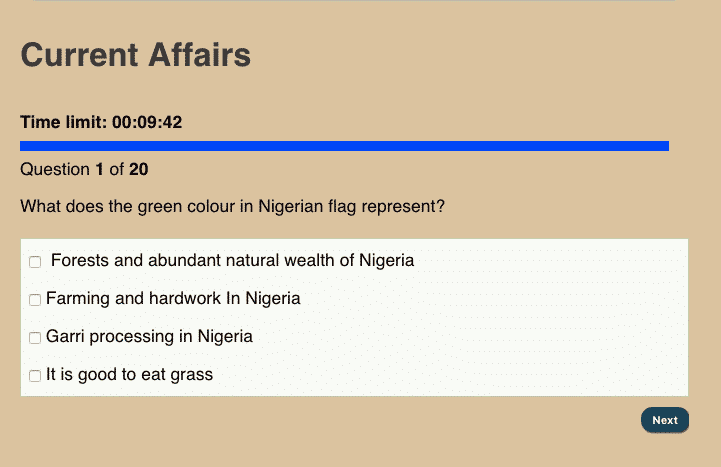 Flashlearners gat you Covered in examinations like Common Entrance, Junior Waec (BECE), Waec and Neco, Jamb and Post UTME, SAT, TOEFL and Scholarship Tests.
The Online exam hall is loaded with Past Questions and likely examination questions. Now you may be wondering, how do I access this Flashlearners online CBT practice? It is very simple.
Trust me, you are going to learn a whole lot from the quizzes. Ultimately, it will help you score higher in the real examination.
6. Others Love Flashlearners:
You are not here alone. Thousands of other Students visit Flashlearners regularly for guides. This shows how people trust Flashlearners.
Thousands of persons have talked about Flashlearners being the best website for students in Nigeria. Not to mention the thousands of comments across articles and Social Media.
Flashlearners is ranked very high on Feedspot's Best students blog. Flashlearners continues to grow daily on Alexa ranking for Nigeria and the World.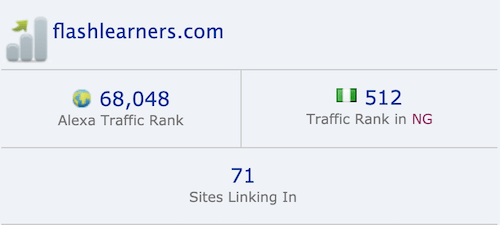 7. Flashlearners News Updates:
Flashlearners keeps you updated on News from different Schools in Nigeria. This includes resumptions and closing dates, academic calendar, post UTME forms, admission lists, postgraduate and undergraduate programs, matriculation and convocation ceremonies, etc.
Flashlearners has a system where you can subscribe and get the latest news for free in your inbox. The hottest articles for the day shall be sent to you back to back.
8. Flashlearners Is Free And Registered
Every service listed above is free of charge. All you need is to visit flashlearners.com and enjoy all the resources for free. Isn't that amazing?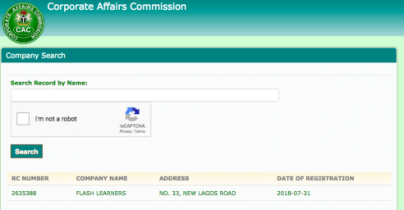 Flashlearners is not a playground. It is registered by the Corporate Affairs Commission (CAC). Therefore, you have nothing to be scared of.
With these few points, I hope you agree that Flashlearners is the best blog for Students and Parents? Feel free to share with others and don't fail to express yourself using the comment box.
Latest posts by Isaac Inegbenehi
(see all)