Jamb Series Part 43: Signs That You Are Ready For Jamb 2021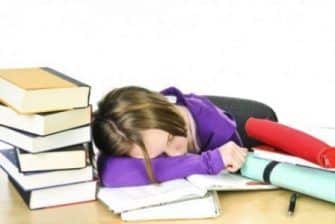 It is either you are ready for Jamb or Jamb is ready for you. Am I really ready for Jamb 2021? This should be running through your mind now since Jamb registration and examination is always around the corner.
If you have ever wondered how to check your level of preparedness for Jamb, then this article is for you. You are about to examine yourself, by yourself and for yourself.  I will try as much as possible to make it very short and simple for you to understand.
There are 7 signs that show whether you are really set to take Jamb or you still have a long way to go. See the signs below…
1. You Have Full Confidence In Yourself:
This is the first sign that shows whether you are good to go or not.
Your confidence determines your competence. Being confident in yourself shows that you have something to bring to the table.
2. You Are Not Scared Of The Word "JAMB":
At the mention of the word Jamb, the heart of many Jambites beats and they are filled with fear. This shows that they still have "skeleton in their cupboard".
If you are no longer scared when people talk about Jamb, it means you have gathered liver. This signal shows that you are equipped for the exam.
3. You Attempt And Solve Problems Correctly:
When you go through questions under the topics you have covered and are able to get many of them correctly and very fast, then you are prepared to face Jamb.
On the other hand, if you still struggle to solve problems, it implies that some work still need to be done.
4. You Have Covered Every Jamb Topic:
If you have read every topic in Jamb syllabus back to back, you don't need a magician to tell you that you are good to go. Covering Jamb syllabus and hot topics is a strong signal of adequate preparation.
5. You Are Sure Of 250 And Above:
If you have ever told yourself that your lowest score should be 250 based on how you have prepared so far, then you are set to pass Jamb 2021.
It takes a confident and prepared candidate to set a target and at the same time be sure of the target.
6. You Know How Jamb Sets Questions:
If you actually understand how Jamb sets questions and how to completely interpret them, congrats! you are set for the examination.
7. You Have Solved Up To Six Years Past Questions:
If you have solved and fully understood six years past questions each for you subjects, then you are set to blast Jamb.
From my simple explanations above, where do you stand? Are you prepared or you are still preparing? Drop your comment below and don't fail to share with others.
See Also: How To Answer Jamb Questions
Remember, failure is a choice and success requires some processes.
---
Ot

her 

Guide

 On The Series:

Recommended: Summary of part 1 to 15
Read Also:   Summary of part 16 to 30
Part 31: How Engineering Aspirants should study
Part 32: How those going for law should read
Part 33: Is it possible to buy fake form
Part 34: Is it possible to buy two jamb forms
Part 35: Does Jamb postpone or shift exams
Part 36: Has Jamb begun registration
Part 37: Will 2021 Candidates sit for putme
Part 38: Is jamb mock compulsory
Part 39: Correct mistakes in Jamb profile
Part 40: How many persons to gain admission
Part 41: How to predict and answer jamb questions
Part 42: Candidates that may fail Jamb

> See Latest Post On My Jamb Series
RECOMMENDED
WHAT ELSE DO YOU WANT?
Latest posts by Isaac Inegbenehi
(see all)