12 Types of WordPress Plugins to Have For 2020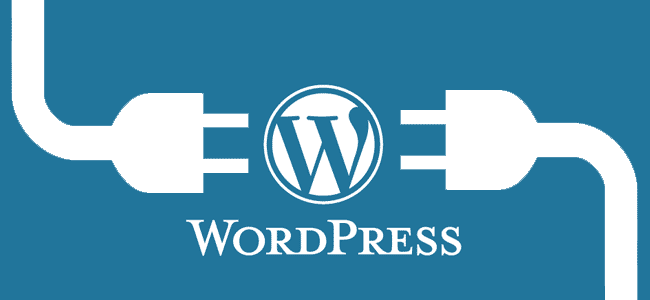 WordPress Blogger, I wish you a happy new decade. I am here today, not to introduce new WordPress plugins, but to add check and balance to your blogging career under the WordPress platform. I will go straight to the point.
No matter your blogging niche, there are certain plugins you must use. For example, every blog needs a performance plugin. You can't be so wicked to allow your blog "take forever to load". The good news is that there are different plugins for a particular function.
In this article, I will present the six types or categories of WordPress plugin you must use for this year 2020. It is to ensure you're doing the right thing. There is a high chance that you will have above 4 out of the 6 types of the plugins in this post.
6 Categories of WordPress Plugins to Use
Recommended: Where plugins are stored in WordPress
1. Search Engine Optimization (SEO) Plugin
Every blogger wants to rank high on google. But you can't just rank number one on Google overnight. There are certain practices you must adopt. This brings us to the world of Search engine optimization (SEO). Blogging and SEO are like bread and butter. SEO Plugins help take care of your Onpage Seo. You can then focus on other off-page SEO strategies like link building.
What is the best Search Engine Optimization Plugin? Yoast SEO is the best and most popular SEO Plugin. Feel free to check out the top two SEO plugins here.
2. A Speed Optimization Plugin
Websites are now getting so fast that you will be left behind if you don't act now. There are plugins that can handle speed optimization for you. Everyone likes a fast blog. Therefore, a speed optimization plugin is the second type of plugin you must have. See the best speed plugins here.
You can also WP-Optimize or Wp sweep to clean up your blog once in a month but Uninstall after every use.
The following are speed settings I recommend
3. Plugins to Fight Spam Comments
WordPress spam comments are comments posted by a machine which automatically posts irrelevant comments. These usually contain advertising or links to other websites. Human beings also have the ability to spam your comment section.
If your blog is comment enabled, then you must fight spam comments before they fight your blog and render it useless. You may want to click here to check out the Best plugins to fight spam in your WordPress Site.
Recommended: How to properly install and active plugins
4. WordPress Security Plugins
Your WordPress Security is very important. With every passing day, people are doing their best to hack your blog. It is therefore very important that you secure your WordPress blog.
For example, you can use WPS hide login plugin to change your WordPress login URL. Instead of yourblogname.com/wp-admin, you will change the wp-admin to anything that makes sense to you.
You can also set up Cloudflare to speed up and secure your blog. Cloudflare is cheap and very helpful. I highly recommend Cloudflare. I have already explained how to setup Cloudflare on your blog.
If you don't use Cloudflare alongside WPS hide login plugin, then check out the best security plugins here.
5. WordPress Social Media Plugins
In one way or the other, you must use a social media Plugin. You may not need them for everything, but to perform at least one of the following functions:
Allow visitors to share your posts to Facebook, Twitter, Mix, etc
Automatically post your new content to Facebook, Twitter, etc
Display your social handles and fans on the sidebar
Allow people to comment using their social accounts
Note: Some themes do come with social buttons. You may want to make use of them.
These plugins add sharing buttons to your WordPress blog. Sharing buttons enable fans to share your interesting content to their social pages. You can also use social buttons to share content to your Facebook pages and groups, Twitter handles and more. The good social sharing plugins I have used are:
Sassy social share
AddtoAny share buttons
Add it social share
Social Warfare
WordPress social share
Social share icons & Social share buttons
Monarch
Remember, don't use more than one plugin to accomplish one task. Don't use more than one social share plugins on your blog (unless you really know what you are doing).
Social Media Auto Publish Plugin:
These are WordPress plugin to automatically share your posts to social media handles.  If you don't already have a plugin for that, I recommend social media auto publish plugin. With this plugin, you can even republish your articles to social media handles anytime you update the content.
Social Fans Plugin
These are plugin to display your followers and social handles in the sidebar or after content. You can use social count plus plugin or sassy social share plugin fans widget if you don't already have social fans plugin.
The Golden rule is to install only the plugins you need. Also note that too many plugins are not good for your blog.
Other Important WordPress Plugins For 2020
The following WordPress plugins are very important. However, using them is optional. Do not install If you are not certain that you need any of them.
For example, you don't need an e-commerce plugin if you don't run an e-commerce blog. Image optimization shouldn't bother you if you don't use many images. You also don't need a backup plugin if you can manually backup your site or your hosting already backs up your blog automatically.

6. Image Optimization Plugins
Large images can slow down your blog; but we all hate slow loading blogs. If you publish a lot of images and wish to compress them automatically, then try out a WordPress image optimization plugin. Continue reading my recommended Image Optimization Plugin for WordPress by clicking here.
7. WordPress Contact Form Plugins
Contact page is one of the most important pages in your WordPress Blog. If you wish to add a form to your contact page, create any type of form or create a registration page in your blog then you need a contact form plugin. Contact Forms will help you create contact pages and registration forms with ease. See the best contact form plugin here.
8. WordPress Backup Plugins
Accidents do happen in WordPress. Just make sure you don't lose your WordPress data or customizations for any reason. Backup your blog. If you can't back up your site manually or your hosting doesn't backup your site automatically, then try out any of the following WordPress backup plugins:
UpdragftPlus
BackupBuddy
BackWPUp
9. WordPress E-Commerce Plugin
If you're running a WordPress e-commerce site then you certainly need an e-commerce plugin. An E-commerce blog is a blog mainly for buying and selling. Example of e-commerce sites are Jumia.com, Konga.con and Amazon.com. Woocommerce and proven are great e-commerce plugins.
10. WordPress Plugins for Email Marketing
If you're into WordPress email marketing, then any of the following marketing plugins should do the job.
MailChimp
Constant Contact
OptinMonster
11. WordPress Plugin To Create Tables
If your blog requires the creation of tables, you can use TablePress plugin to create tables with ease. You can also add tables directly from the Gutenberg editor. TinyMCE plugin also comes with a feature to add tables to your posts.
12. WordPress Forum Plugin
If you run a forum or wish to start one, then try any of the following forum plugins for WordPress:
User Registration
BuddyPress
Memberpress
bbpress
Ultimate Member or
Dw question answer
Recommended: Google ranking signals for 2020
RECOMMENDED
WHAT ELSE DO YOU WANT?
Latest posts by Isaac Inegbenehi
(see all)