Jamb Guide To Succeed And Score Very High (350+) In 2019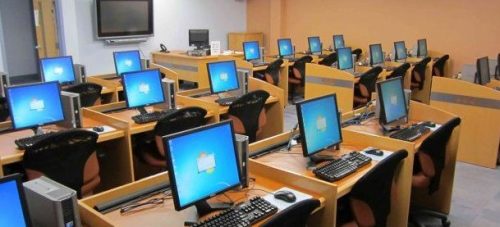 If you are not guided, you will definitely get grounded. Many students fail Jamb yearly, not because they are less intelligent or lazy, but because their dream was not ordered. This Jamb guide will help you realize what you need to score high in Jamb 2019.
Now, it is one thing to say, I want to score 350 in Jamb. It is another thing to read my guide on how to score 360 in Jamb 2019. But what is more important is your ability to apply all the principles you have learnt.
For some couple of months, I have been very busy putting articles together to completely guide you in Jamb UTME.
In this article, I will give you the Guide to score 350+ in your 2019 Jamb examination. I would have loved to still continue writing a series of stories. However, I don't consider them necessary now.
How To Score 350 In Jamb UTME 2019
1. Understand What has changed in Jamb
Ever since the introduction of Jamb CBTs, a lot of things have changed. This ranges from the introduction of CCTV cameras to the use of pin vending system and many more.
A question comes to mind, how do I pass Jamb despite the changes and measures to make the examination strict? You can do that. Understand that Jamb is not after your failure; They just want the exam to be fair for everyone.
As you prepare to sit for Jamb 2019, remove your mind from any form of malpractice or Jamb expo. It doesn't work (not anymore). Get Jamb recommended books and flashlearners jamb past questions.
Recommended: The new update to boost your Jamb score
2. Reasons You May Fail Jamb
Whether you believe it or not, you can either succeed or "suck seeds" in Jamb. For you to fail, it means there are factors that sponsor or nourish failure. You will have to address that.
Common reasons candidates fail jamb include poor reading habit, expect jamb expo, not reading instructions, not preparing on time, shallow reading, distractions and so on. See other reasons below…
Read: 10 Reasons why you may fail Jamb
3. Understand The Power of Jamb Past Questions
Jamb past questions can make you pass Jamb with lesser effort. The joint admission and matriculation board do not have new questions to set. They re-package the old ones in a way you will not suspect. The use of past questions will reveal this to you. However, not everyone knows how to effectively use Jamb past question.
Read: Why you should use Jamb past questions
Read Also: How To Score 350+ With the Use Jamb Past questions
4. Prepare Mentally
What you are not prepared for, you are not qualified for. Before writing Jamb, you need to be mentally and physically prepared. The two articles below will be of great help.
Read: What to do not to be scared of Jamb
Read Also: Five Things To Do Before Jamb application
5. Total Salvation in Jamb
I have decided to draw Jamb candidates closer. This is to make you very free to share your weakness with me. I will guide you through. For complete and daily Jamb guide with me, you may want to join our Jamb chat and Clinic.
SHARE THIS POST
RECOMMENDED


A. FLASHLEARNERS JAMB APP
B. FLASHLEARNERS WAEC APP
C. MY JAMB, SSCE & BLOGGING CLASS
D. GET MY LATEST UPDATES FOR FREE
WHAT ELSE DO YOU WANT?


A. COMPLETE JAMB GUIDE
B  ALL ABOUT WAEC & NECO
C. VACANCIES & RECRUITMENT 
D. LATEST NIGERIA SCHOOL NEWS
E. ACADEMIC AND CAREER GUIDE
F. SCHOLARSHIPS AND INTERNSHIPS
G. I WANT TO SEARCH WHAT I WANT
H. PLEASE TAKE ME TO  HOMEPAGE

Latest posts by Isaac Inegbenehi (see all)