Jamb Series Part 22: Books Worth Reading For Agriculture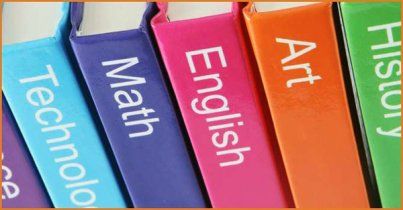 Textbooks you read for Jamb Agricultural Science can determine whether you will score high or low in agric. Here are Jamb Agriculture books
Now, some Jamb Agric candidates ask questions like, does the book I buy to read for Jamb 2021 Agriculture really matter? Yes! it is the most important Jamb Agricultural Science success factor.
The books you use to read for your examination goes a long way to influence your Jamb score. This is exactly why I want to share the best books you should use to prepare for Agriculture.
Note: Most of the books are still available for purchase at leading bookshops in Nigeria and you don't need to get all of them.
Books To Read For Jamb 2021 Agric
STAN (1999) Agricultural Science for Senior Secondary Schools
Philips T. A. (1986) Agricultural Notebook, Lagos.
Practical Agriculture for West African Schools and Colleges
Agricultural Science for senior secondary Schools 1, 2 and 3, Ibadan.
Agricultural Science for West African Schools and Colleges by Komolafe, M. F
Agricultural Science for Junior Secondary Schools Books 1- 3 by Falusi, A. O. and Adeleye, I. O. A.
Agricultural Science for SSCE and JME by Daramola, A. M.
General Agriculture for West Africa by Anthonio, Q. B. O.
Junior Secondary Agricultural Science by Akinsanmi, A. O.
Agricultural Science: Countdown to Senior Secondary Certificate by Adeniyi, M. O.
Feel free to add yours…
Question for You: Which best textbook have you been reading for Jamb Agric?
---
Other Guide On The Series:
Part 1 to 15: Summary of part one to fifteen
Part 16: Join my Jamb WhatsApp Group
Part 17: Books to Read for English
Part 18: Textbook to read for Jamb Maths
Part 19. Book to read for Jamb Biology
Part 20: Jamb chemistry textbook
Part 21: Books to jark for Economics
> See latest post on my Jamb series.
RECOMMENDED
WHAT ELSE DO YOU WANT?
Latest posts by Isaac Inegbenehi
(see all)