Jamb Series Part 15: Not Receiving Jamb Profile Code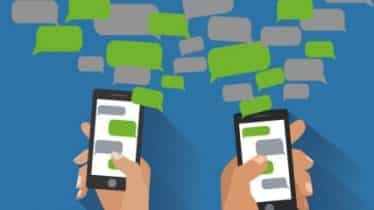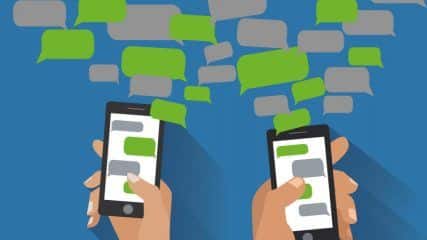 Jamb 55019 Profile Code: Some Jamb candidates have been facing different issues creating Jamb profile via the SMS method introduced by Jamb.
I have discussed some of the issues in my previous article. You may want to see the full article by clicking here. Meanwhile, I shall address the complaint below in this hot article:
Get Jamb CBT App 2021

» Over 16,000 Jamb Questions Offline
» Competition To Win N30,000
» All Jamb Literature Novels
» Jamb English Novel "The Life Changer"
» Free Video Classes For All Topics


"I don't have any issues with the above problem discussed (the problem of SMS sending failure). But I have sent NIN space NIN Number to 55019 since Thursday and up till now, no code has been sent to me. I use Glo and SMS went fine. What could be the reason for no reply?".
Have You Tried The USSD Method? Jamb Profile USSD Code is *55019*1*NIN#

Dial *55019*1*00123456789#
Replace 00123456789 with your NIN Number
Done
Jamb Profile Creation In 2021
NIN 00123456789
Send to 55019
Where 00123456789 is your NIN number.
Make sure no mistakes in your NIN number and make sure there is only one space between NIN and Number.
Ensure to have enough airtime and check that your line can send and receive messages.
Make sure your NIN NAME matches the one on the SIM.
Have you linked NIN with your SIM? Do so before sending
Is the NIN number you typed up to 11 Characters (NIN Must be = 11 Characters)
Recommended: Full procedure to register Jamb
Solutions To Failed To Verify NIN
Make sure name on your NIN Slip Matches with that used during Sim registration
Do not use SIM belonging to someone else
Have N100 or above airtime
Your NIN (XXXXXXXXX) has already been registered with GSM Number (080XXXXXXXX). What does it mean? Is the number your own?
Generated Name Doesn't  Match
Another possible error message when trying to generate Jamb profile code is
Already generated Profile Code Names (Your name and Surname) Does Not match Names you entrolled with NIMC.
Your profile name is your SIM Card name. It should match your NINC name, i.e the name you entered while creating Jamb profile.
I Sent NIN To 55019 But No Code Received
After my little research, I have been able to come out with the following solutions to address the issue at hand. The three recommendations below could just be your saving grace.
1. If you have MTN Line, you should use it preferably.
2. Make sure you have enough airtime and your SIM is able to send and receive messages.
3. Enter NIN Space NIN Number to 55019 and send to 55019, E.g NIN 01267930282 to 55019
Follow the tips above and let me know if it solves your problem. Feel free to communicate with me using the comment box below.
Other Guide On The Series:
pt 1: What to know about Jamb
pt 2: How a dullard can pass Jamb
pt 3: Best time to read for Jamb
pt 4: Writing Jamb without knowing computer
pt 5: Jamb 2021 questions and answers
pt 6: Make jamb in one sitting
pt 7: Materials you need to prepare well
pt 8: Jamb subjects to register
pt 9: Reasons to jot down facts
pt 10: How to jot when reading
pt 11: Physics electromagnetic induction
pt 12: Read & Understand Past Questions
pt 13: How many hours to read for Jamb
pt 14: How to choose first choice course and school

> See latest post on my Jamb series.
FREE VIDEO TUTORIALS

SUBJECTS: Learn Maths, English, Chemistry, Physics And Social Science Subjects.



EXAMS: 

Prepare For African Exams, International Exams And Scholarships.


RECOMMENDED
WHAT ELSE DO YOU WANT?
Latest posts by Isaac Inegbenehi
(see all)