Jamb Series Part 25: Books For Jamb Government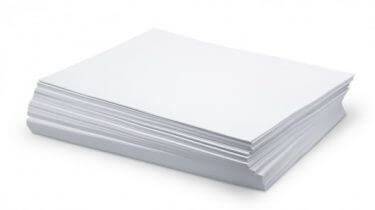 Jamb Government is very important for candidates going for Law and other Art courses. This page presents the Recommended books worth reading for Jamb Government.
The kind of textbooks you read determine your success in any examination. To ensure that you don't read out of point, Jamb has recommended certain books to make reading easier for you.
Get Jamb CBT App 2021

» Over 16,000 Jamb Questions Offline
» Competition To Win N30,000
» All Jamb Literature Novels
» Jamb English Novel "The Life Changer"
» Free Video Classes For All Topics


Here are 10 Jamb Recommended textbooks for Government that will go a long way to boost your score. However, you don't need to get all the books. A maximum of two textbooks supported with Flashlearners Jamb past questions will do the magic for you.
Jamb 2021 Government Books to Read. The following are recommended textbooks you should use for Jamb 2021 Government.
Adigwe, F (1985). Essentials of Government for West Africa, Ibadan: University Press Plc.
Anifowose, R and Enemuo, F. C (eds)(1999). Elements of Politics, Lagos; Malthouse Press Limited.
Appadorai, A. (1978). The Substance of Politics, London: Oxford University Press.
Ball, A. R. (1983). Modern Politics and Government, London: macmillan.
Ikein, A. A. (1990). The Impact of Oil on a Developing Country, The Case of Nigeria, Ibadan; Evans.
Ofoegbu, R. (1977). Government for the Certificate Year, London: George Allen and Unwin.
Ojiako, J. O. (1981). Nigeria Yesterday, Today and _______ ? Onitsha: Africana Educational Publishers (Nig.) Ltd.
Olawale, J. B (1987). New Topics on Ordinary Level Government, Ilesha: Jola Publishing.
Omolewa, M. (1991). A Certificate History of Nigeria, Ibadan: Longman.
Oyeneye, I., Onyenwenu, M. and Olusunde, B. E. (2000). Round-Up Government for Senior Secondary School Certificate Examination: A complete Guide, Ibadan: Longman.
Jamb Series Part 25: Books Worth Reading For Jamb Government. Feel free to add your own and do not fail to share this post with friends using the comment box.
Question for You: Which best textbook have you been reading for Jamb Government?
---
Other Guide On The Series:
Part 1 to 15: Summary of part one to fifteen
Part 16: Join my Jamb WhatsApp Group
Part 17: Books to Read for English
Part 18: Textbook to read for Jamb Maths

Part 19. Book to read for Jamb Biology
Part 20: Jamb chemistry textbook

Part 21: Books to jark for Economics
Part 22: Agric books to glance through
Part 23: Jamb Physics recommended text

 See latest post on my Jamb series.
FREE VIDEO TUTORIALS

SUBJECTS: Learn Maths, English, Chemistry, Physics And Social Science Subjects.



EXAMS: 

Prepare For African Exams, International Exams And Scholarships.


RECOMMENDED
WHAT ELSE DO YOU WANT?
Latest posts by Isaac Inegbenehi
(see all)